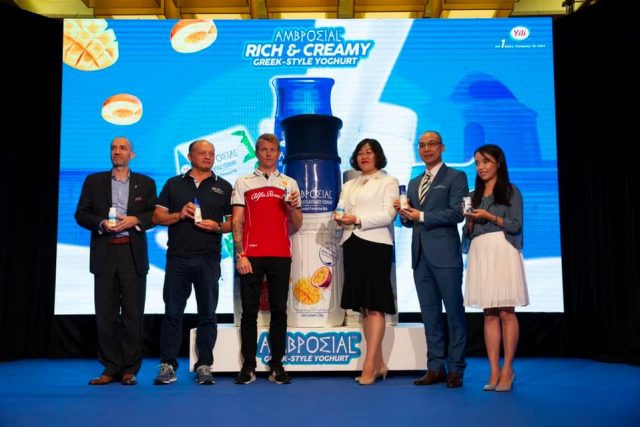 China's largest dairy producer Yili held an event in Singapore on 19 September 2019 to announce the official launch of its sub-brand Ambrosial in Southeast Asia. The launch event also saw the appointment of Alfa Romeo Racing as the partner of Ambrosial.
As part of the partnership, Ambrosial, Yili's rich and creamy Greek-style drinking yoghurt, will feature on the Alfa Romeo Racing cars from the Singapore Grand Prix onwards.
Ambrosial is produced with signature yoghurt cultures developed by the Agricultural University of Athens in Greece to provide a unique Greek-style drinking experience of rich and creamy indulgence.
Ambrosial launched in Southeast Asia is available in three types of packaging for convenience, namely Tetra-Pak, Tetra-Top and PET Bottle, as well as five flavors – original, blueberry, strawberry, yellow peach & oats and mango & passion fruit.
What we think
Mini Me Insights has been tracking the development of Ambrosial in Southeast Asia for the past few years. The initial euphoria for Ambrosial was largely driven by the ethnic Chinese communities in Southeast Asia especially in Malaysia and to a lesser extent Singapore. It was the independent distributors that sourced the products from China and sold them through online and in brick-and-mortar stores in Southeast Asia.
Now, it appears Yili has officially appointed local distributors in the respective countries in Southeast Asia as the company deepens its engagement in the local market.
The problem with Ambrosial is the existing range of products may not be attractive enough to generate buzz among consumers who are already accustomed to Ambrosial.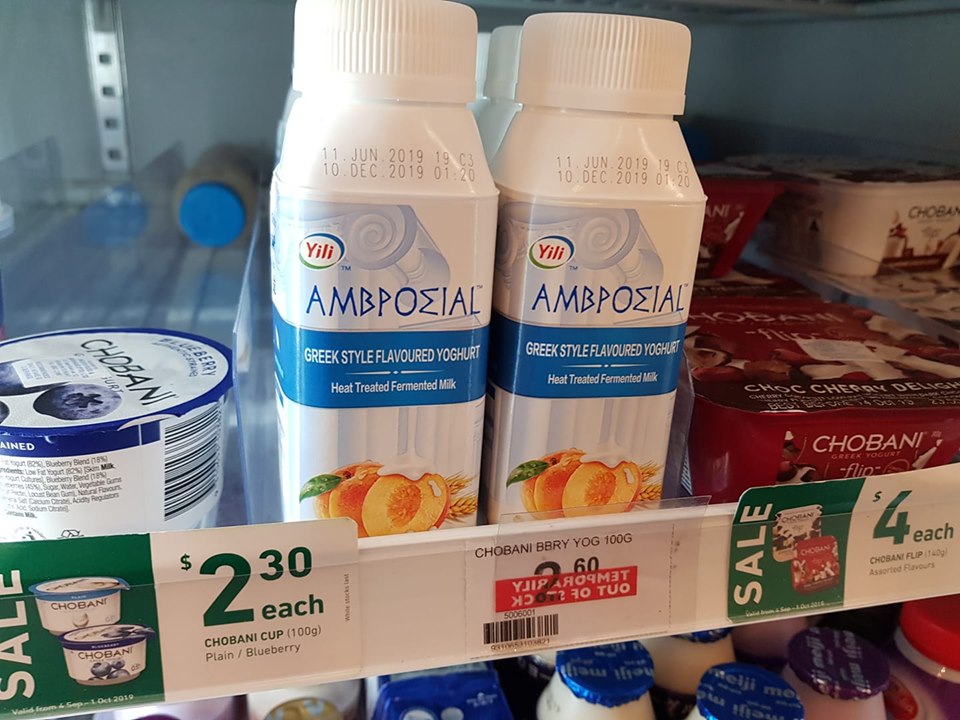 Stronger marketing, better pricing and newer flavours would potentially renew consumer interest in Ambrosial.
Chinese dairy companies have an image issue in Southeast Asia. In the minds of Southeast Asian consumers, Chinese dairy products would most likely score low in perceived quality compared to Australian or New Zealand dairy products. Moreover, consumer image of Chinese dairy is still largely shaped by the melamine-laced baby formula tragedy more than 10 years ago.
The strategy of Mengniu in Indonesia is to stress how its YoyiC brand is widely consumed in more developed markets like Singapore and Hong Kong. Plus, the YoyiC brand is regarded as a Superbrand in Singapore, which taps into Indonesians' high regard for Singapore quality.
Yili does not have the privilege of having a head start in Southeast Asia unlike Mengniu where it has the chance to develop the YoyiC brand in Singapore for several years. Associating the Ambrosial brand with F1 seems to be an interesting approach but does it resonate with millennial who would be the potential consumer? Ambrosial needs to project a youthful image in Southeast Asia.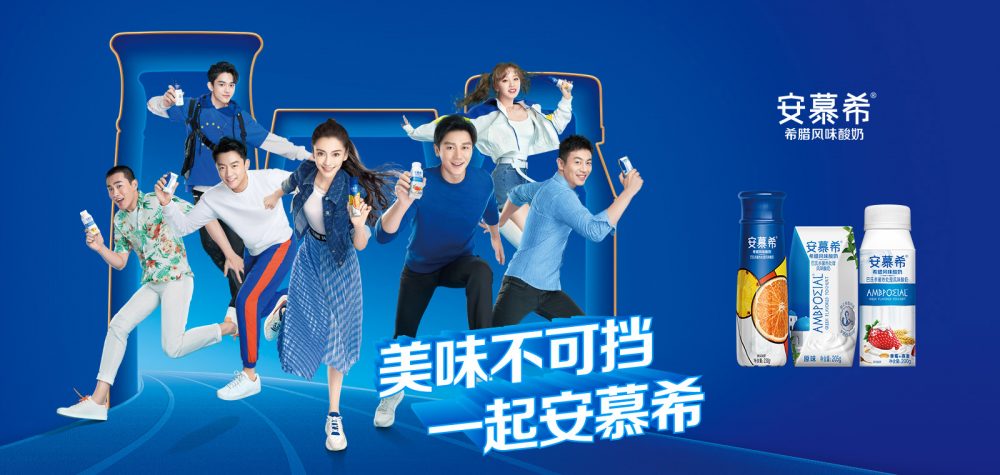 Chinese dairy players should maximise their strength in texture and flavour innovation plus making their products millennial-friendly (eg Yili Joy Day) and this should be the route Chinese dairy companies should take in Southeast Asia.