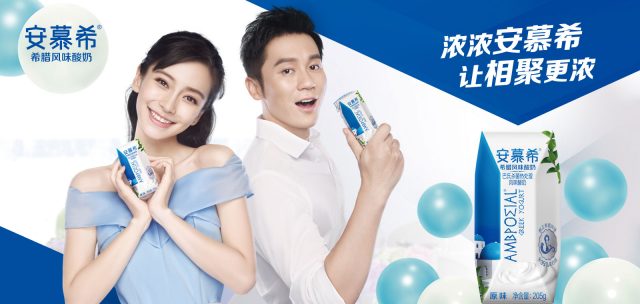 Yili Ambrosial (安慕希) ambient Greek style yoghurt drink, a product achieving around CNY 8 billion in sales in China in 2016, has generated a buzz especially among the local ethnic Chinese in Malaysia and Singapore. Yili Ambrosial was first introduced in China in 2014 and already registered CNY 1 billion in revenue during the same year.

Popular on 11Street
The best indicator of the popularity of Ambrosial is 11Street, one of the leading B2C sites in Malaysia formed through a joint venture between local Celcom Axiata Bhd and South Korea's SK Planet Ltd. 11Street's key rival is Alibaba's Lazada. There are 11 products with the keyword "Ambrosial" on 11Street and 6 items on Lazada. Almost all the products included the Chinese name "安慕希" or "Anmuxi" as the product description.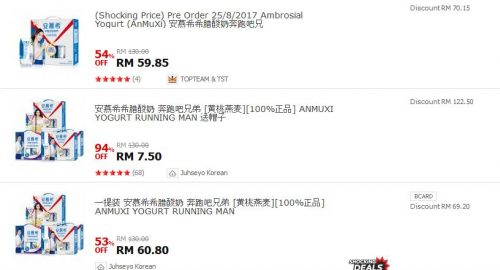 The product is moving beyond the online marketplace. Yili Ambrosial was recently spotted in one of the shopping malls in the Klang Valley in Malaysia.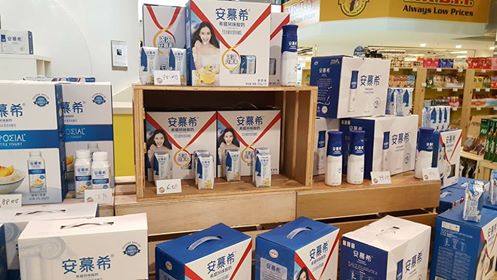 Yili Ambrosial range on display in one of the shopping malls in the Klang Valley. Photographed by the author in August 2017
Credit goes to Running Man
Running Man (奔跑吧兄弟) plays a crucial role in popularising the Yili Ambrosial Greek style yoghurt in Malaysia. This reality show featuring Angelababy and Li Chen (李晨), both are brand ambassadors for Ambrosial, is popular with Malaysian Chinese who watch the programme mainly on Youku and YouTube. The product placement of Yili Ambrosial Greek style yoghurt drink in the show, together with the attractive packaging and celebrity endorsement, has worked to create a curiosity towards the product.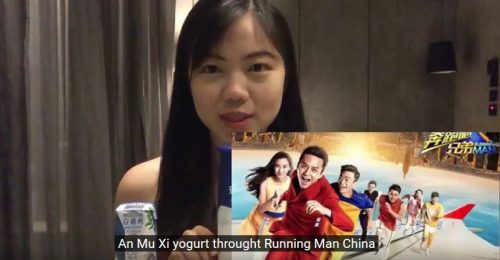 A girl by the name of Stephanie Khor from Ipoh reviewing Yili Ambrosial range on YouTube. She said she first found out about Ambrosial from Running Man China.
Directly sourced from Yili
One of the distributors told me they obtained the product directly from the manufacturer Yili. At the moment, the Chinese dairy company has yet to appoint any local exclusive distributor, which means anyone can obtain Yili Ambrosial for sale in Malaysia.
Premium pricing
Price as of 19 August 2017 on 11Street.my
The price for a pack of 12 x 205g is around RM 60 (CNY 93) on 11Street and that is before shipping cost. As a comparison, a similar product selling on Feiniu.com, the e-commerce site operated by China's top hypermarket chain RT-Mart, ranges from CNY 50 to CNY 66.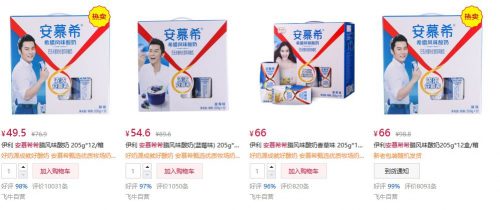 Price on Feiniu.com as of 19 August 2017
What Mini Me thinks
Chinese dairy product has never been in demand in Malaysia unlike in Singapore where Mengniu Yoyi C lactobacillus drink is available in the leading retailers. The success of Yili Ambrosial in creating a buzz in Malaysia and in Singapore is due to a combination of factors. The key success factors are using the right celebrities (Angelababy and Li Chen), the popularity of Running Man, the unique taste and having an attractive packaging. Most importantly, there is nothing like this in the two countries.