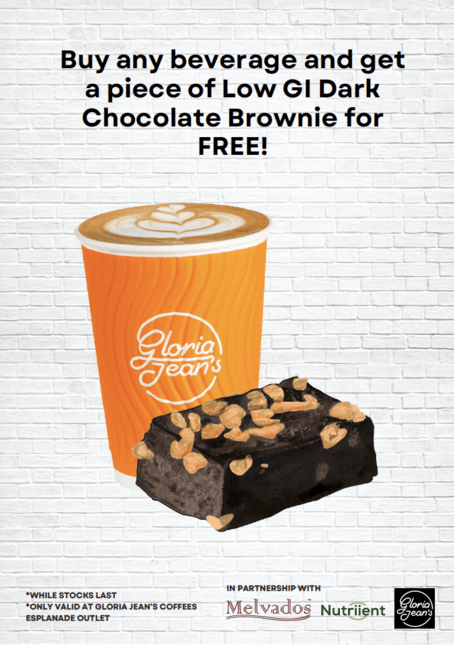 Melvados and Nutriient is pleased to announce an exciting collaboration with Gloria Jean's Coffees. As a part of this collaboration, buy any beverage from Gloria Jean's Coffees Esplanade Outlet and get a piece of Low GI Brownie free, offering you the finest flavours and experiences. However, the exclusive offer is available for a limited time only and while stocks last.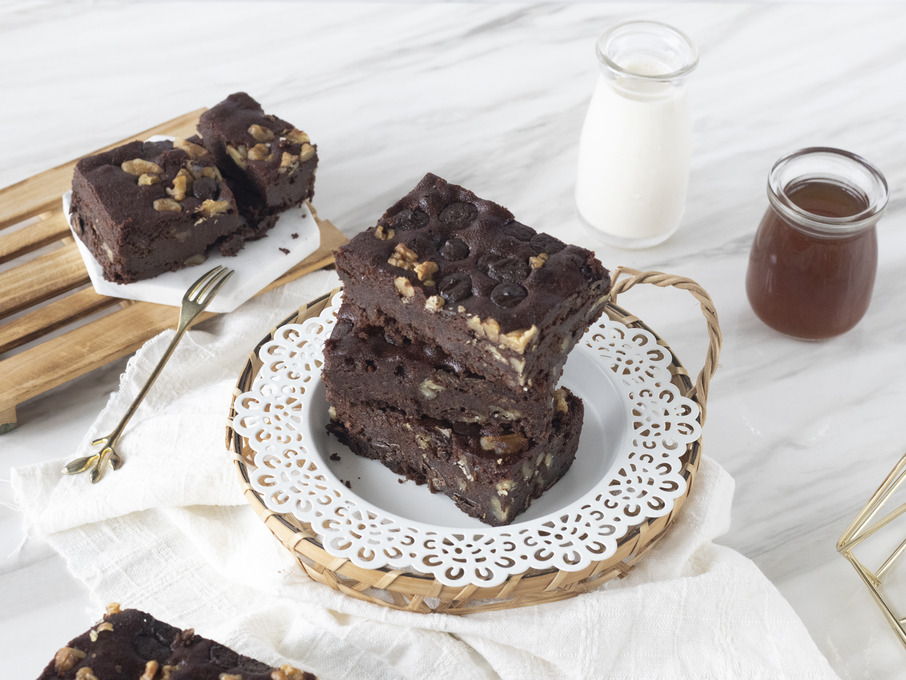 This Low GI Brownie is part of a new line of 'Better For You' healthy dessert treats from Melvados and Nutriient alongside a Low Sugar Chocolate Chip Cookie, both of which are proudly Halal-certified. The Low GI Brownie is made with a proprietary Low GI sugar substitute blend, ensuring low sugar levels that make it safe and suitable for everyone, including those with diabetes. With up to 8.1 grams of protein and 4.7 grams of fibre per serving, this brownie is not only a delight for your taste buds but also a better choice.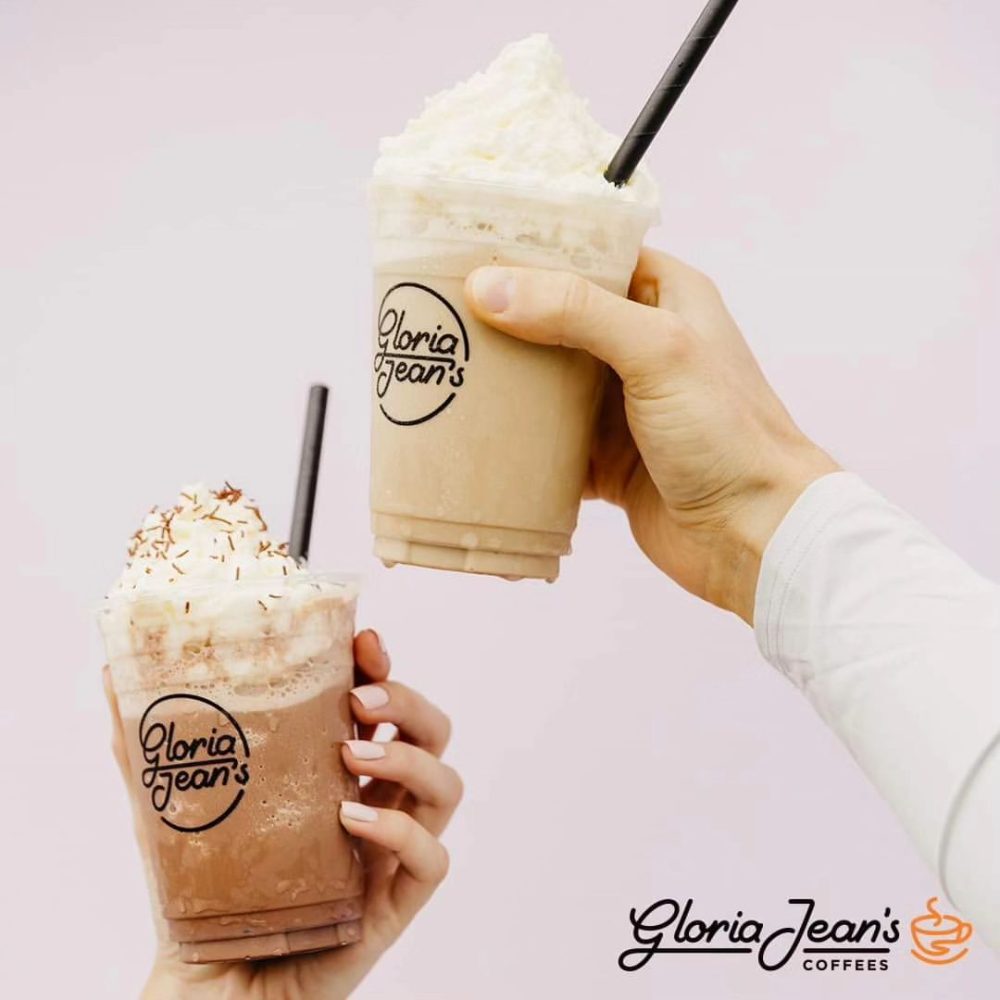 At Gloria Jean's Coffees, there's a variety of beverage options you can choose from. There are speciality hot drinks like their Irish Nut Cream ($7.30 – $8.50), espresso chillers like Voltage ($7.40 – $8.90), which is a combination of smooth vanilla and espresso beans topped with hot espresso shots and classic favourites like their Cookies & Cream Soft Serve Shake ($8.40 to $9.90). You will be spoilt for choice!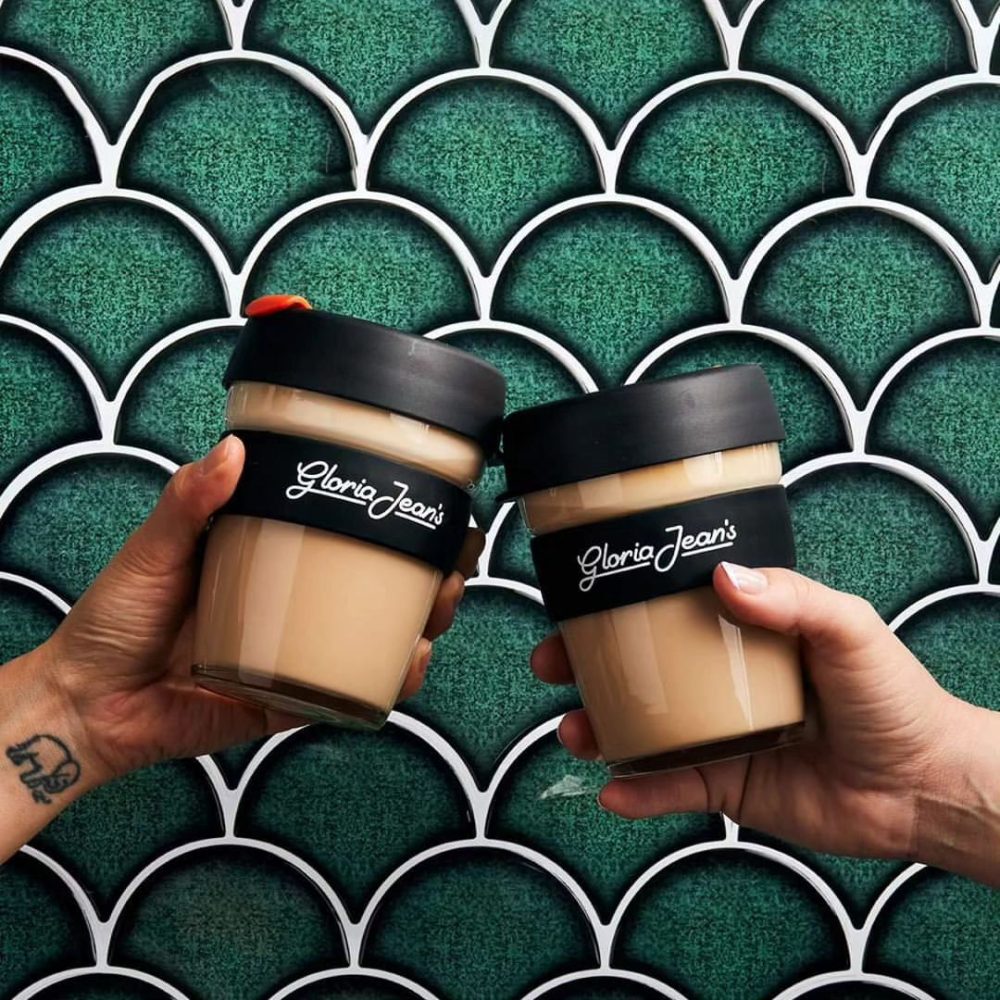 You may purchase the Low GI Brownie online or at any of the Melvados retail stores located throughout Singapore. For more information on more upcoming promotions, do keep a lookout at the Melvados (@melvados.sg) and Nutriient (@nutriientsg) Instagram pages