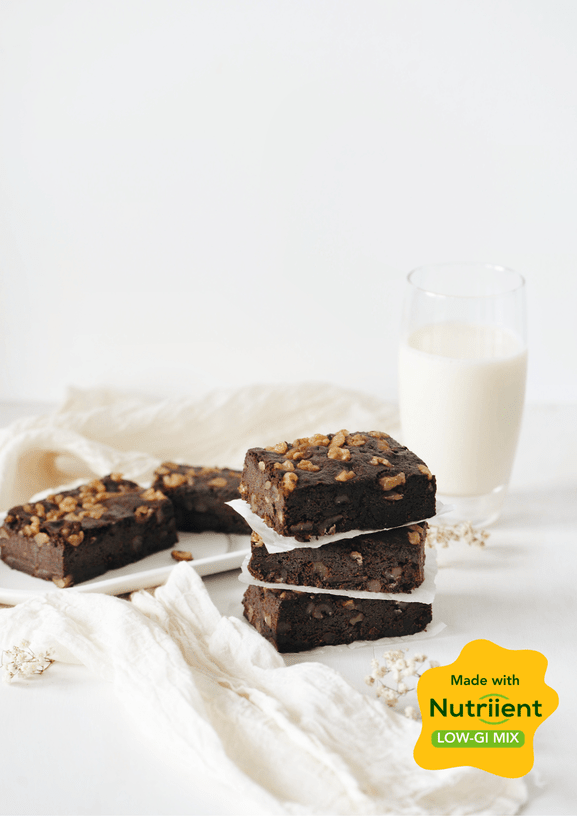 Singaporean food purveyor Melvados in partnership with local startup Nutriient, introduces Singapore's first-ever Low Glycemic Index (GI) Brownie. Made with Melvados' delicious original recipes and Nutriient's proprietary Low GI sugar substitute blend, the product has low sugar levels, making it a much healthier alternative to the usual snacks, and safe for even diabetics to enjoy.
The Halal-certified dessert product from Melvados and Nutriient are the first in a new line of 'Better For You' healthy desserts  with more products to be released later in the year.
The Low-GI Brownies are affordably priced at $15.50 for a tray of 4, and $38 for a tray of 10. To celebrate its launch, Melvados will be holding a limited-time-only promotion available at all their retail outlets where shoppers can enjoy 20% off the new Low Glycemic Index (GI) Brownie throughout the month of October.
For more information on the upcoming promotion, do keep a lookout at the Melvados (@melvados.sg) and Nutriient (@nutriientsg) Instagram pages. Don't miss out on snagging these deals and trying out Melvados and Nutriient newest creations!