Oatie's oat milk has launched the first pasteurized oat milk in Indonesia. The company said it produced this oat milk after months of trying to come up with the perfect formula to suit the Indonesian taste buds. The pasteurised oat milk is made from Australian rolled oats and is described as heat stable (you can froth your oatmilk) plus it is free from preservatives. The drink is said to be 100% vegan friendly and is halal.
Oatie (250ml) comes in various flavours include Dreamy Vanilla, Original, Mood Booster with Black Detox and So Matcha as its premium series.
Oatie oat milk has created an illustration to compare its original Oatie with Greenfields UHT Full Cream Milk to highlight the advantages of consuming plant-based milk derived from oat. A single serve of Dreamy Vanilla has 84 calories, while Mood Booster contains 94 calories.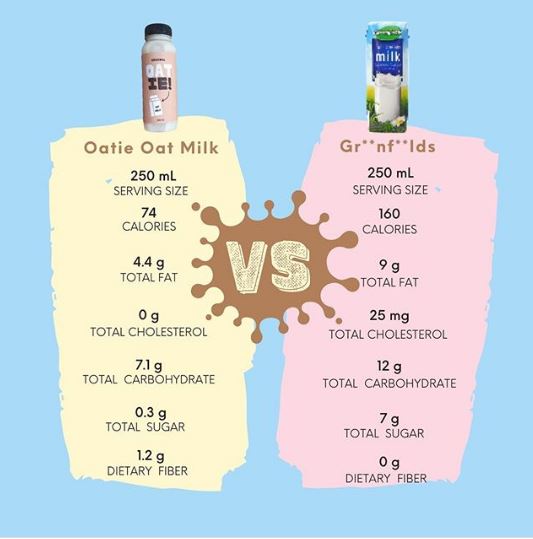 What is left out from the chart above is the protein content. A single serving of Original and Dreamy Vanilla is 1.9g of protein/250ml, which is significantly lower than Greenfields' 8g of protein/250ml. Greenfields has nearly 4 times the amount of protein compared to Oatie.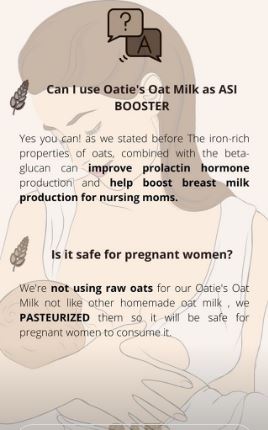 However, Oatie taps into the trending plant-based trend. Oatie communicates the benefits of oat as allergen-free, good for lactation for breast feeding mothers and contains beta glucan that helps to lower cholesterol.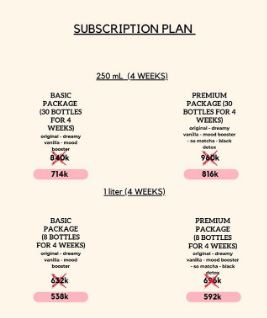 Whatsapp : +6289525921260
Tokopedia : oatie.id (JKT AREA)
Shopee : oatie.id (Tangerang AREA)