KUALA LUMPUR, 19 September 2023 — Castrol Malaysia is proud to announce the launch of its "Castrol Back to School" program, a comprehensive initiative aimed at fostering road safety awareness among young motorcyclists. This initiative emphasizes Castrol's commitment to protecting lives on roads and promoting the message of safety and protection.
As reported by the World Health Organization (WHO) one in three deaths on the roads in Southeast Asia involves motorcyclists. Between 2010 and 2019 the Malaysia Road Fatalities Index recorded 59% of fatalities involving motorcyclists. These further signals the need for more robust road safety initiative starting with education and empowerment.
In partnership with MotoWazi and with the support of the Ministry of Education, the "Castrol Back to School" program is designed to reach high school students aged 16 and 17 who have recently obtained their motorcycle license. The program includes both theoretical and practical road safety sessions conducted within school premises during regular school hours.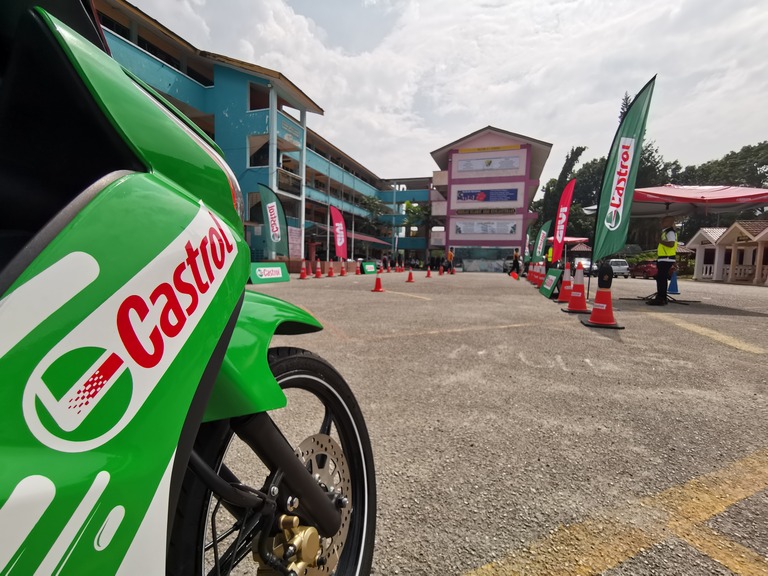 Road safety is a collective responsibility. Through the "Castrol Back to School" program, Castrol aims to instil a culture of safety amongst young motorcyclists, emphasising that protection starts with making the right choices, including the choice of Castrol lubricants for their motorcycles. We wish to equip young riders with the knowledge and skills they need to stay safe on the road," said [Keow Mei-shan, Marketing Director of Castrol Malaysia and Singapore].
Wazi Bin Abdul Hamid , motorcycle safety instructor and  road safety expert, will provide the theoretical sessions, ensuring that students receive valuable insights into road safety practices and regulations. Team MotoWazi is encouraged by ths partnership and the potential influence on young riders.
"We are excited to collaborate with Castrol on this initiative. Our aim is to empower young motorcyclists with the knowledge and awareness they need to protect themselves and others on the road.," said Wazi Bin Abdul Hamid.
In the first phase, the "Castrol Back to School" program will be rolled out to ten schools in Klang Valley from September to October 2023. Castrol plans to expand its reach to fifty schools nationwide in 2024, with the goal of creating a safer road environment for all Malaysians.
"Castrol Back to School" program is more than just an educational campaign; it represents Castrol's commitment to safety. With this initiative, Castrol is not only driving association with road safety but also fostering a culture of protection, emphasizing that when it comes to road safety, one can always "Think protection, think Castrol."