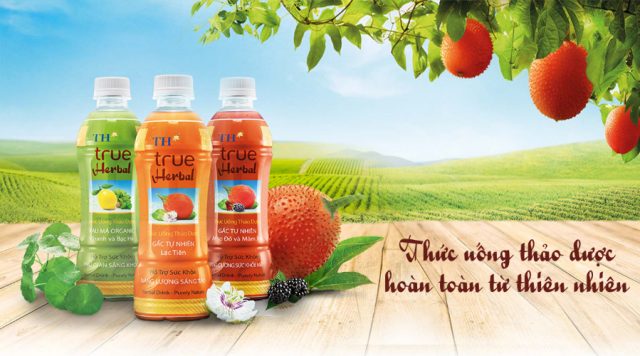 Vietnam's TH Group, in cooperation with the Netherlands-based NIZO, introduced TH True Herbal in August 2017. The range is made using natural ingredients including pennywort, lemon, mint, Gac fruit, passionflower, red artichoke, and black raspberries. They comprise:
Gac fruit with passionflower
Pennywort with lemon
Gac fruit with red artichoke and black raspberries
According to Madame Thai Huong, Chairwoman of TH Group, "Whether you're looking for protein power, energy, a vision boost, a relaxation or heart health support, True Herbal beverages can provide you with those benefits in just a few sips."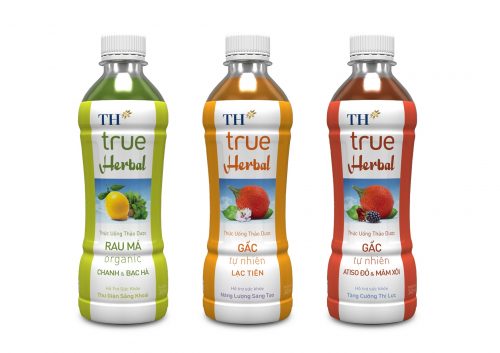 The natural plants are grown in accordance with international organic standards.
The gac fruit has a high beta-carotene and Lycopene content and is good for the eyesight and prevents aging and cancer. Passionflower (Lạc tiên) acts as a sedative with calming effect and anti-anxiety. Red artichoke has a cooling effect and is high in vitamin C, while pennywort is known for its detoxification benefit.
Each bottle (345ml) is retailed at a price of VND 15,000 (USD 0.66) on TH Truemart.
What Mini Me thinks
Native superfruits are being tapped to provide benefits that are known to local consumers, thus making it easier to relate to and accepted by local consumers.
* Image comes from Natural Organic Products Asia 2017 supplied by TH Group