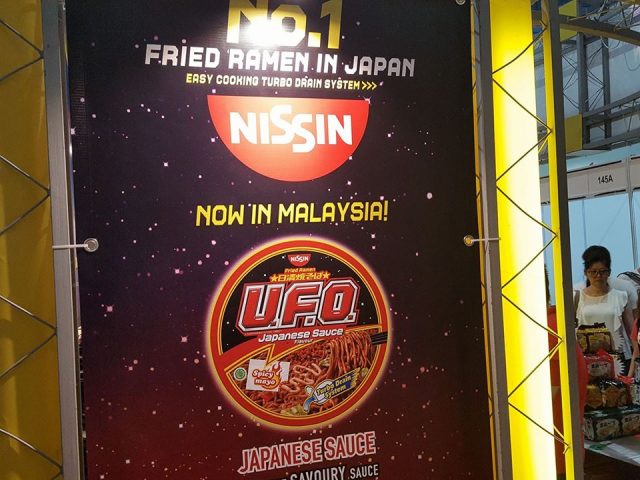 Nissin Foods U.F.O. Fried Ramen is now available in Malaysia. The U.F.O. Flaming Hot Seafood Flavour Fried Ramen and U.F.O. Japanese Sauce Fried Ramen were spotted at the Sun Eagle Food Industries Sdn Bhd booth at the recently concluded Tastefully Food & Beverage Expo 2017 (10-12 November 2017) at Mid Valley Megamall.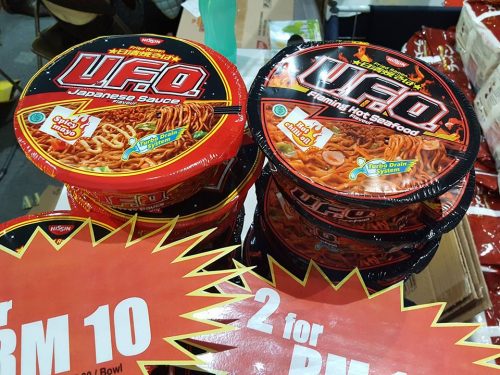 Sun Eagle Food Industries is the sole importer of Nissin Foods instant noodles in Malaysia covering cup noodles and 出前一丁 (Chu Qian Yi Ding). The company also sells instant noodles under the Sau Tao (壽桃) label from Hong Kong and Maxchup sauces from Thailand.
The interesting thing about the U.F.O. Fried Ramen is it comes with the turbo drain system. The system is designed to make draining the water from the bowl easier without accidentally spilling the noodles.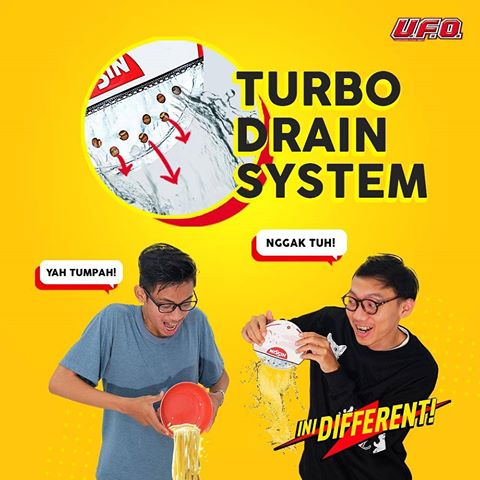 The two new products are made in Indonesia and come with the Indonesian halal logo issued by the Indonesian authority LPPOM MUI.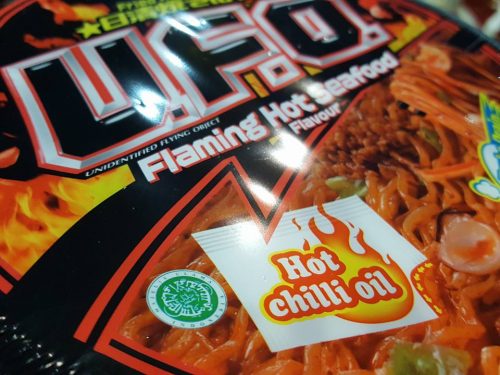 According to the distributor, Nissin U.F.O. Fried Ramen is available at Aeon and Aeon Big.
What Mini Me thinks
The Turbo Drain System brings instant noodle innovation to a whole new level but the impact is likely to be muted as U.F.O. is largely unknown to consumers in Malaysia unless social media turns in into a hype.
* The image of the Turbo Drain System comes from Nissin Foods Indonesia Instagram. The rest of the images were photographed by the author.