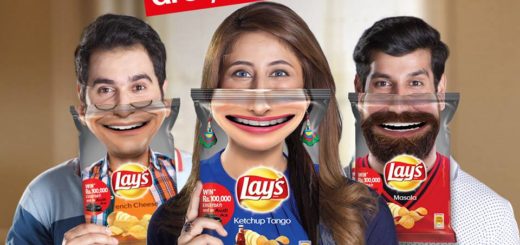 Lay's Smile originated from Thailand has become a marketing campaign that can be replicated elsewhere. The campaign turns the Lay's pack into a smiley face to spread the joy to consumers in Thailand, Pakistan, China and now in Indonesia.
Originated in Thailand

Pepsi-Cola (Thai) Trading Company first started the "Lay's Smile" campaign at the end of 2015 to celebrate its 20th anniversary. The key objective is to invite "Thais to smile with the deliciousness of Lay's". The campaign features 27 different designs.
Spreading to China with monkey masks for Chinese New Year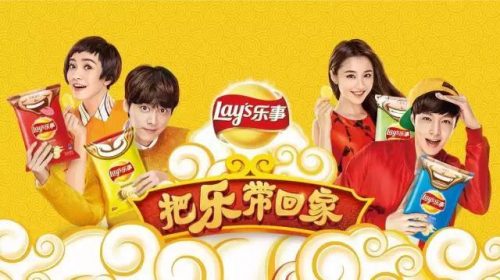 In China, the Lay's Smile campaign was adapted for the 2016 Lunar New Year, which is the year of the monkey.
On the official PepsiCo China's Tmall store, consumers can even customise their own smiley face.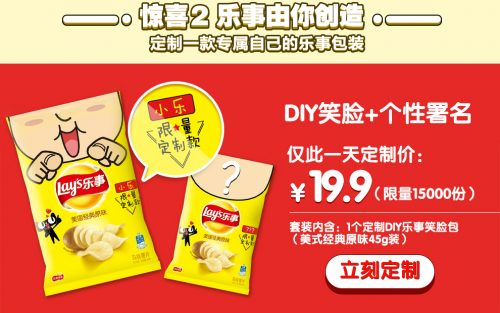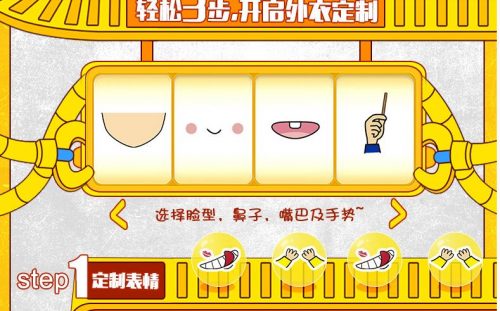 PepsiCo goes one step ahead with a limited-edition packaging featuring half of the face of local actor and singer Kris Wu (吴亦凡) who is also the endorser of Lay's in China.

Also available are different smiley cartoon designs targeting millennials.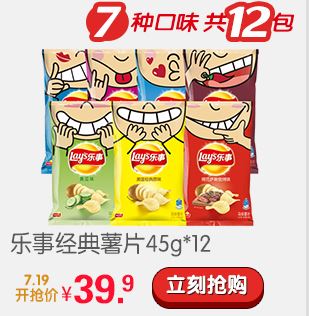 Pass a Smile in Pakistan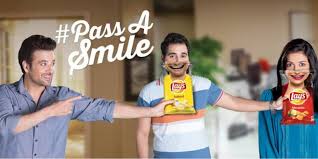 In Pakistan, the campaign is known as "Pass a Smile" with the key purpose of giving a positive vibe to the nation to celebrate as one smiling nation. The 50 Days of Summer Smiles saw PepsiCo giving out 1 lakh daily starting 5 July 2016 for the next 50 days.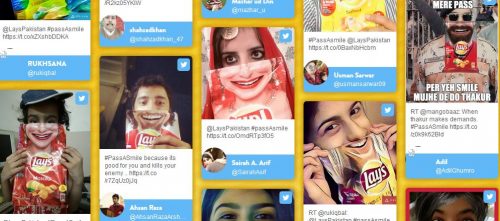 Let's smile Indonesia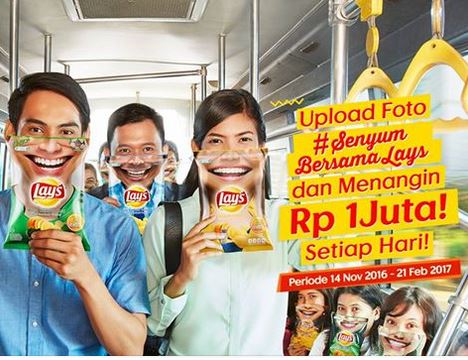 A similar campaign is being held in Indonesia at the moment where IDR 1 million is to be won daily from 14 November 2016 to 21 February 2017.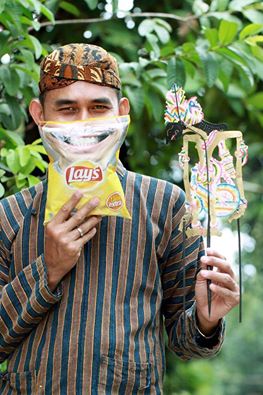 Jimmie Nugraha is one of the winners (image above).
Lay's Smile has spawned look alike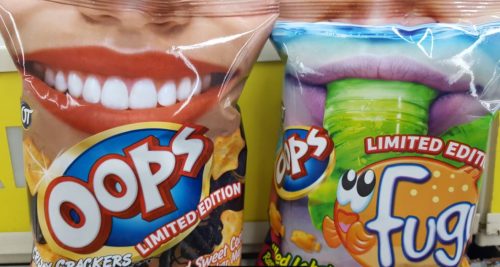 In Indonesia, OT Group's Oops brand has come out with something similar for its snacks in the form of a limited edition pack (image above).
The Lay's Smile campaign brings out the light-hearted fun in you. It appeals across all ages and nationalities. The campaign leverages on the pack like what PepsiCo and Coca-Cola have done with beverages and delivers something novel for the snack category.