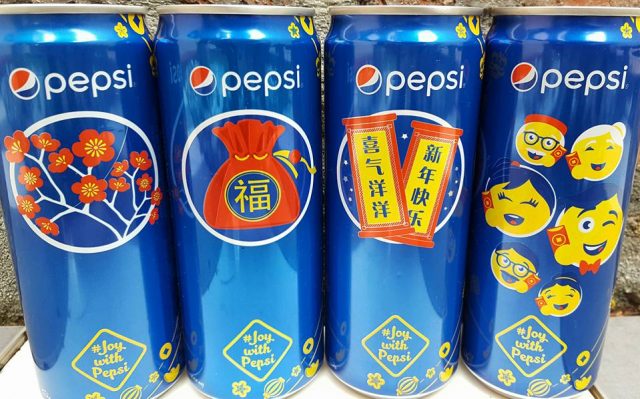 In Malaysia, PepsiCo has kicked off the 2017 Chinese New Year (CNY) celebration with its first ever in many years, limited edition CNY cans. In the past two years, PepsiCo was the only major soft drinks company without releasing its own CNY packaging even though the company did run CNY campaigns such as the Refresh Your Greetings in 2016. Its competitors F&N's 100Plus and The Coca-Cola Company had spent considerable efforts to unlock the festive opportunities in the past.
The Chinese New Year in 2017 falls on 28 January 2017 (Saturday).
#JoywithPepsi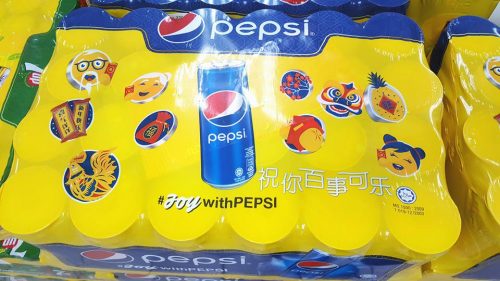 The #JoywithPepsi can be seen as part of the PepsiMoji global campaign to use emojis to express emotions without saying a word (#SayItWithPepsi). In Malaysia, there are ten CNY-inspired emoji characters including pineapple ("Ong Lai" which means "Prosperity Come"), lion dance head, rooster (2017 is the year of the rooster) and spring festival couplets (a couplet is a pair of lines of poetry generally written on a red paper with sentences contain auspicious meanings).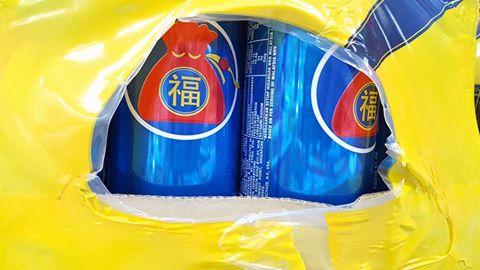 Here is the complete set of the 8 designs.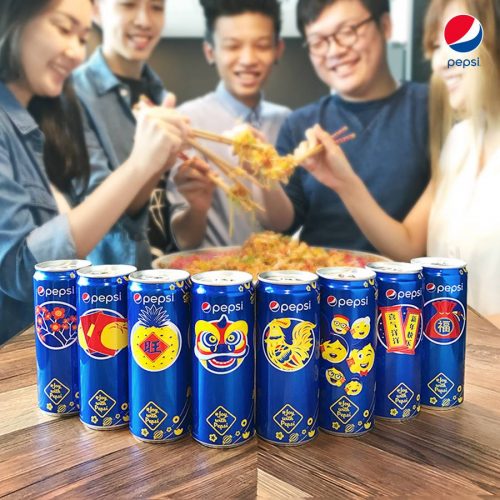 CNY celebration – Revive, 7Up and Kickapoo
Etika Group of Companies, the official bottler of PepsiCo range of products in the country, has also given a new CNY design for the Revive isotonic drink, Kickapoo and 7Up in multipack.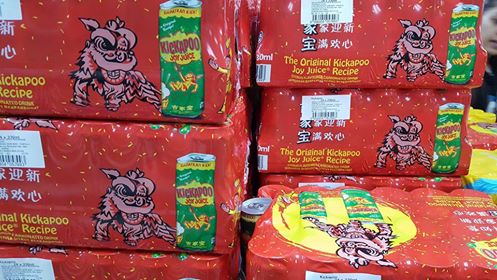 The 7Up CNY packaging comes with the 7Up vintage bottles, which is available in at least three different designs.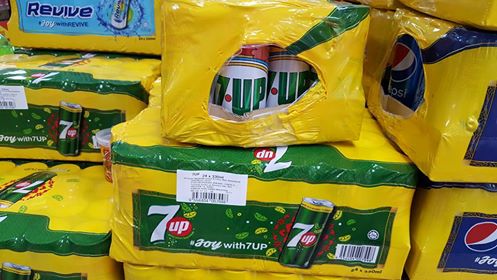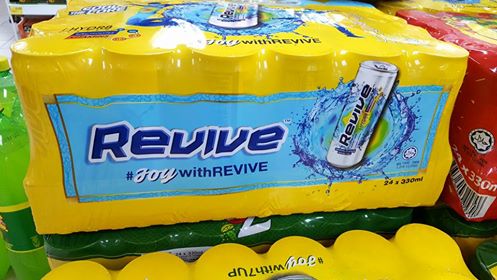 How's 100Plus and Coca-Cola going to celebrate CNY 2017?
Both 100Plus and Coca-Cola appear to be late in the game this time.

100Plus Chinese New Year billboard is already up on the heavily-congested Federal Highway right after the University of Malaya Medical Centre. The design of the CNY packaging indicates 100Plus will be recycling the CNY 2016 design (image above) but this is still not confirmed.
At the time of writing, the 100Plus limited edition gold cans are not available in the stores visited by the author. There is no information about the CNY 2017 bottle design for Coca-Cola either.

The author previously mentioned about the production overrun of the Coca-Cola's CNY 2016 slim bottles (image above), which were still available even during Hari Raya in July 2016. We can only speculate the possibility of Coca-Cola reducing its production target for the CNY 2017 limited-edition packaging, if there is any, to ensure the stock will be more manageable.
Updated on 11 December 2016

The 100Plus CNY 2017 design is out. The key difference between the 2016 design and the 2017 design is the adding of the red line to make make the graphics more stand out.