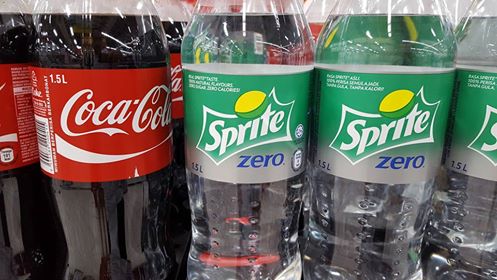 New Sprite Zero
The Coca-Cola Company has just released Sprite Zero and Fanta Kiwi in Malaysia, its last new products under the sparkling category in 2016. The launch of Sprite Zero comes on the heels of the introduction of Coke Zero in early 2015. The new Sprite Zero is bottled at Bandar Enstek in Negeri Sembilan. The zero-calorie drink is also exported to Singapore and Brunei.
Sprite Zero has the same refreshing taste of Sprite but without the calories or sugar and no caffeine. The beverage contains sucralose and acesulfame-K. As a comparison, Coca-Cola Zero features sucralose and acesulfame-K as well as aspartame.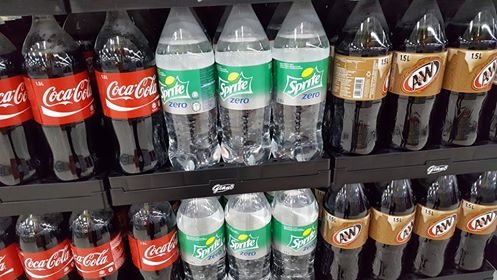 Image above shows Sprite Zero at Giant Superstore Taman Connaught
The other notable zero-sugar launch in 2016 is the Ayataka green tea under the Heaven and Earth label.
As Malaysian consumers become more discerning about their  beverages, Sprite Zero and Ayataka are options for consumers to replace beverages that are laden with sugar.
Sprite Zero launched in China in mid-October 2016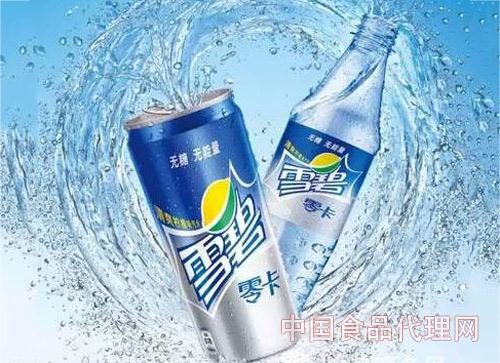 Sprite Zero made its debut in China in the middle of October 2016 with the name 零卡路里雪碧 (Sprite Zero Calories)
New Fanta Kiwi for Malaysia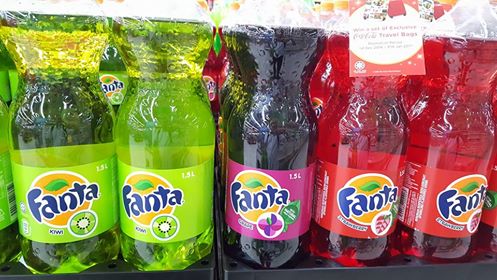 Kiwi is a new flavour Fanta. It joins the existing flavours like grape and strawberry. It is not known if Fanta Kiwi will be turned into a permanent variant.
P/S: Sprite Zero appears to have been discontinued in Malaysia as of 1 May 2017.
Here is a picture of Sprite Zero in a supermarket in Tehran, Iran. Image photographed by the author in April 2017.