Singapore 7-Eleven replacing frozen-thaw with fresh-chilled meals
Convenience stores in the Southeast Asian region are upgrading their ready-to-eat meals to an all new level. In Singapore, 7-Eleven is replacing its current frozen-thaw meals with fresh-chilled, ready-to-eat meals by the first quarter of 2017, according to a news report by The Straits Times on 10 November 2016. The frozen-thaw meals have a shelf life of five days compared with fresh-chilled meals with a shelf life of two days. The latter are made with fresher ingredients.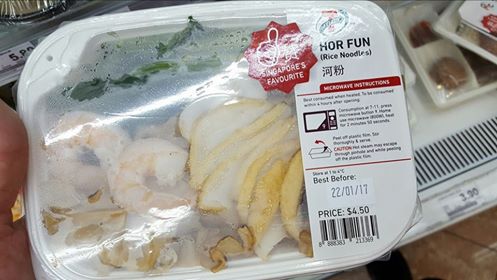 Hor Fun (rice noodle). Image above was captured by the author in January 2017
The fresh-chilled meals also come in transparent packaging so that the quality can be seen.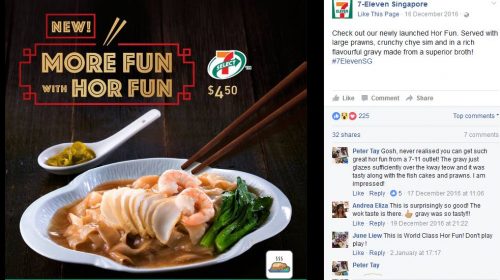 The Hor Fun (rice noodle), launched in December 2016, received positive reviews from consumers. Apart from Hor Fun, 7-Eleven has made available another local delight – Nasi Lemak. The Hor Fun is selling at SGD 4.50, while the Nasi Lemak is priced at SGD 3.90.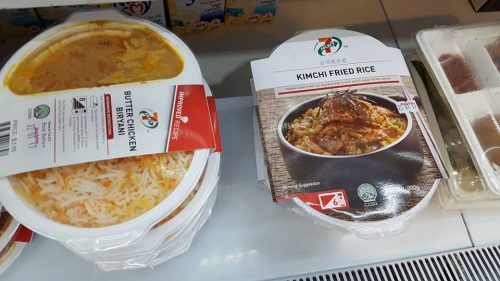 Kimchi Fried Rice and Butter Chicken Biryani at 7-Eleven Singapore. Image above was captured by the author
The other ready meals include Braised Duck Rice, Kimchi Fried Rice, Butter Chicken Biryani etc. According to Steven Lye, chief operating officer for 7-Eleven Singapore, customers can expect over 40 different flavours in 2017.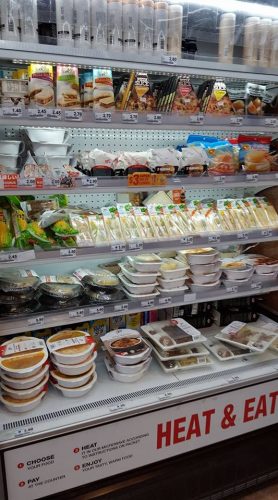 7-Eleven Philippines brings back Chef Creations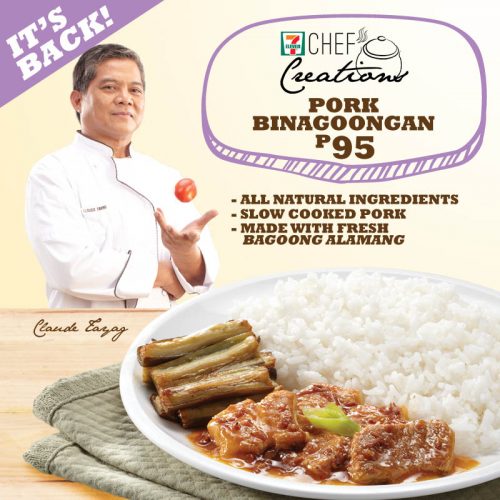 In the Philippines, 7-Eleven has brought back Chef Creations, a premium rice meal line first introduced in May 2014 comprising pulled pork with adobo dip, pork sinigang sa kamias and pakbet with bagnet. The line was created with Chef Claude Tayag. In 2015, two new dishes were added to the Chef Creations line including Pork Binagoongan and Bistek Tagalog, both selling at PHP 95. The reintroduced Chef Creations Pork Binagoongan in early 2017 still comes with the same price of PHP 95.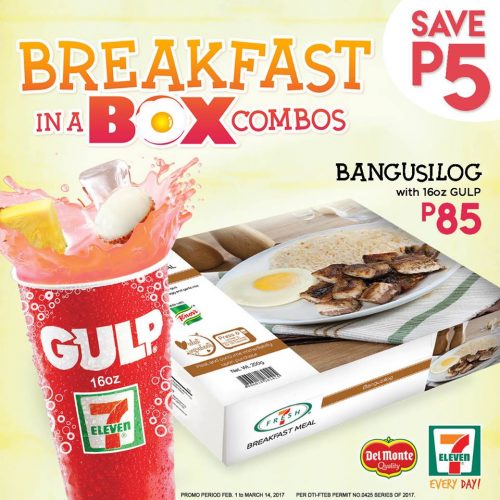 In November 2016, 7-Eleven Philippines made available the Bangusilog meal featuring home-cooked taste of fried boneless bangus with a side of egg and garlic rice (PHP 65). The interesting thing about this meal is it uses Unilever's Knorr as seen on the packaging. This is an example of how brands can collaborate with convenience stores in ready meals.
Here are the latest foods at 7-Eleven Philippines: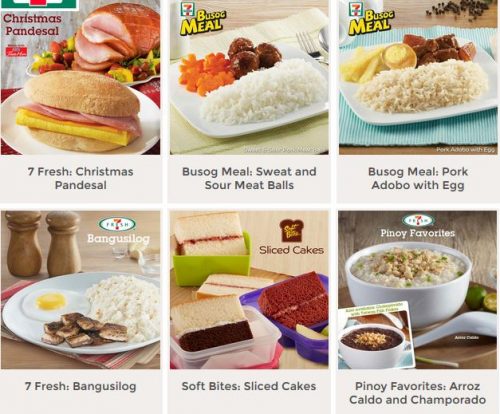 FamilyMart introduced Chinese New Year creations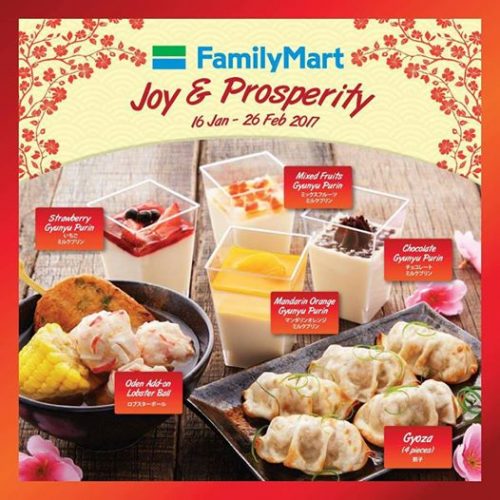 In Malaysia, FamilyMart introduced special food items for Chinese New Year 2017 to spread the festive cheers to consumers. They included Gyoza, Mandarin Orange Gyunyu Purin, Mixed Fruits Gyunyu Purin, Chocolate Gyunyu Purin, Strawberry Gyunyu Purin and Oden Add-on Lobster Ball. There were also seasonal special Smooshie Mandarines, Lychee and Goji Berries.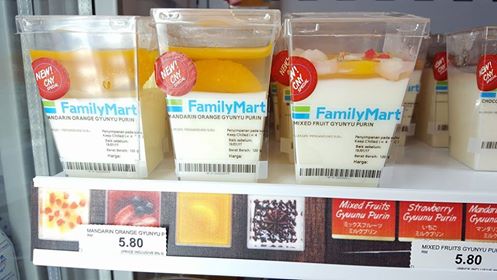 In the Philippines, the Japanese convenience store chain was offering Braised Beef and Lumpiang Shanghai to celebrate the Lunar New Year.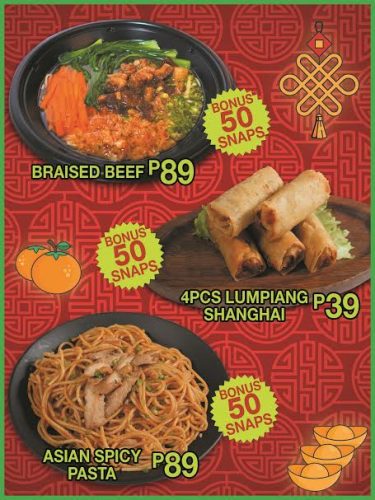 What Mini Me thinks
Ready meal is a key thrust in the transformation of convenience store in the region to meet consumer demand for quality and convenience. The pressing need for innovation in food opens up opportunities for partnership with service providers such as Unilever (Knorr) and other companies.