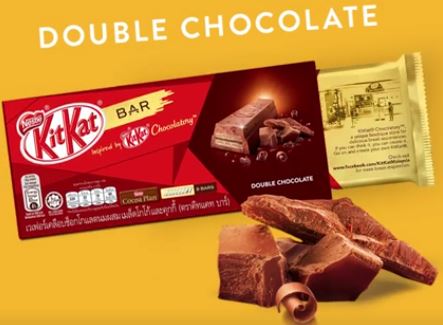 KitKat Chocolatory creations now available in supermarket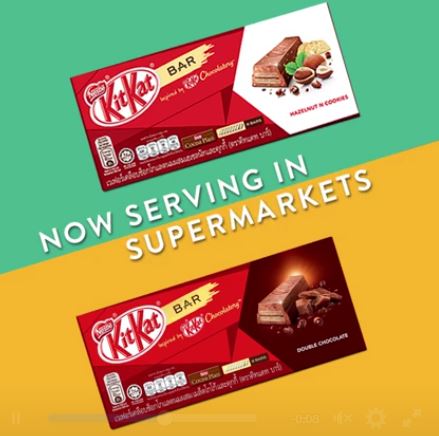 In Malaysia, Nestle has just introduced KitKat Bar inspired by KitKat Chocolatory. The bars come in two flavours – Hazelnut & Cookies and Double Chocolate and are 8 fingers long. The key word for KitKat Bar word is "richer break," which is an extension from Kitkat Chocolatory's "create a break." Without having to visit KitKat Chocolatory, consumers can now enjoy special chocolate wafers inspired by KitKat Chocolatory to experience the premium taste.
Here is the official description:
KitKat Chocolatory presents… A richer break! Filled with delicious inclusions like hazelnuts, cookies and lots and lots of chocolate.
Enjoy it now, keep some for later, indulge alone or share it with others. The enjoyment is 8 fingers long so when you want more, you can have more. Because it's available in supermarkets near you!
From January 2017 to March 2017, KitKat Bar will be sold at a promotion price of RM 6.90 and can be bought at leading supermarkets, hypermarkets, minimarkets and convenience stores as well as online at 11street. Other KitKat Chocolatory creations such as Oolong Tea, Abundance of Mandarin and Pineapple Tarts can be bought on 11street.
KitKat Bar will also be made available in Thailand and Singapore.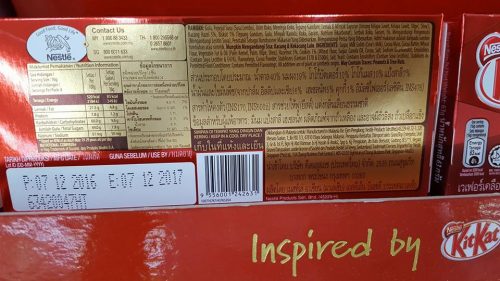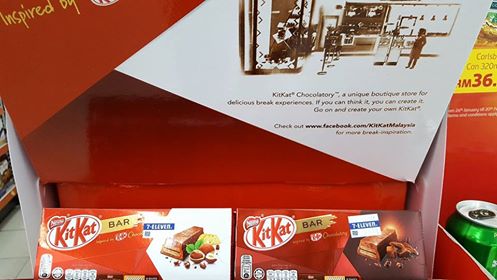 KitKat Chocolatory stores create buzz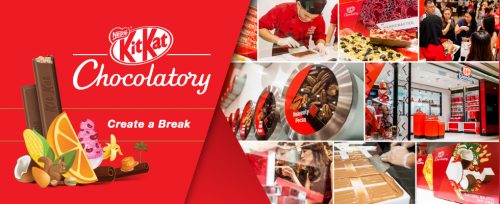 The KitKat Chocolatory store allows consumers to create their own premium KitKat chocolate wafer bars. The permanent KitKat stores are in Melbourne (opened on 2 October 2016), Kuala Lumpur and Japan.
In Japan, the first Chocolatory opened in January 2014 and the eight stores are located within major department stores. The Ginza outlet in Tokyo is the first standalone outlet in Japan and was opened on 2 February 2017.
In London, the KitKat Chocolatory in Westfield was in the form of a pop-up store and was opened for 5 weeks from September 2016. In Malaysia, the KitKat Chocolatory has its permanent location in MidValley.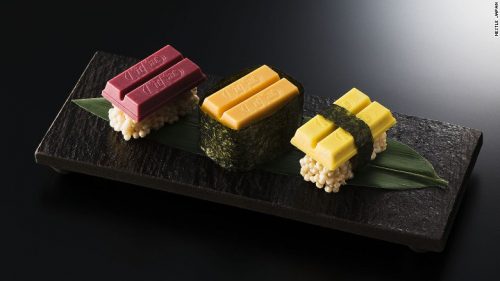 Image above from Nestle Japan
The Kitkat Chocolatory has created worldwide excitement with  many interesting creations including the latest KitKat sushi bars as well as Malaysia's very own KitKat Nasi Lemak.
What Mini Me thinks
The introduction of the new KitKat Bar inspired by KitKat Chocolatory in physical retail stores marks the full cycle of the KitKat Chocolatory project. It also demonstrates how new product lines can be inspired from KitKat Chocolatory to create buzz and excitement for the brand in the grocery retail environment.