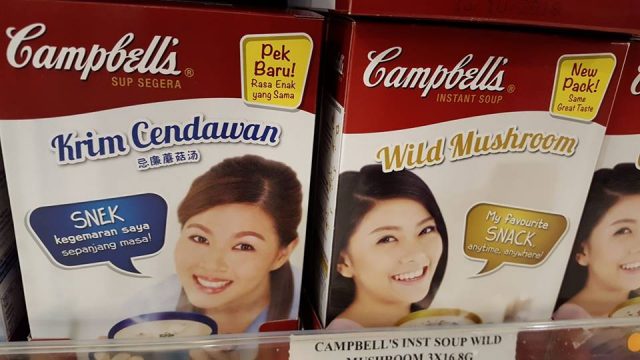 In Malaysia, Campbell Soup, the market leader in instant soup, has unveiled a new packaging for its instant soup range. The packaging features Asian female faces with a caption saying "My favourite snack anytime, anywhere." This is seen as the continuation of the "Me time" with Campbell's Instant Soup positioning.

Mintel study shows millennials (consumers age 21-38) in the US are more likely to snack four times a day or more compared to older consumers. The research also shows millenials are more likely to snack as a means "to fulfill emotional and functional needs, including combating boredom or stress and increasing energy and focus."
Highlighting Campbell's Instant Soup as the snacking choice taps into the high snacking frequency among millenials, which is also increasingly evident in Malaysia from brands launching small bite-sized snacks to healthy snack delivered to your doorsteps.