The new Guinness Bright Bar is now open for business in four locations in Peninsular Malaysia. The pop-up bars are operated by aspiring bar owners living their dreams while they compete for RM10,000 (USD 2,335).
Mono by Miranda: http://bit.ly/2tM6FRe
Bunker Camp 57 by Thash: http://bit.ly/2gPdxMG
HA!HA!HA! by Eduardo: http://bit.ly/2vHAcNn
Visitors can enjoy 1 complimentary Guinness Bright at any of the three pop-up bars (Jaya One, Penang and Skudai) and the official Guinness Bright sampling pop-up bar at Rooftop Bar, Ipoh, courtesy of Heineken Malaysia Bhd.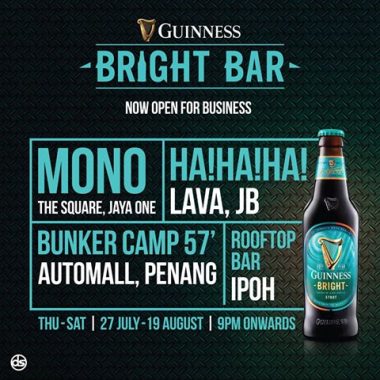 About Guinness Bright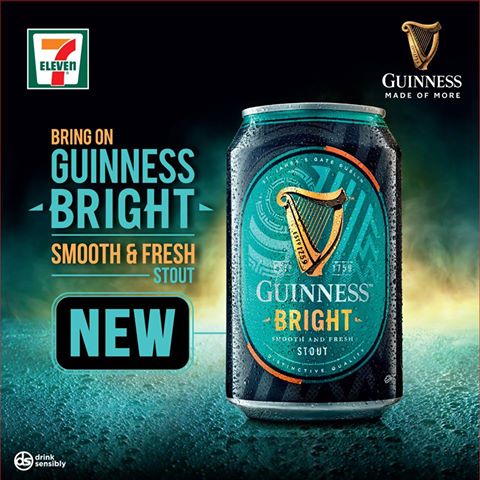 Guinness Bright was developed in partnership between brewers at Heineken Malaysia Berhad and Guinness' Open Gate Brewery in Dublin. It is crafted specially for Malaysia to introduce non-stout drinkers to Guinness. The new alcoholic drink, launched in May 2017, is infused with invigorating coffee, ginger, and lemongrass extracts.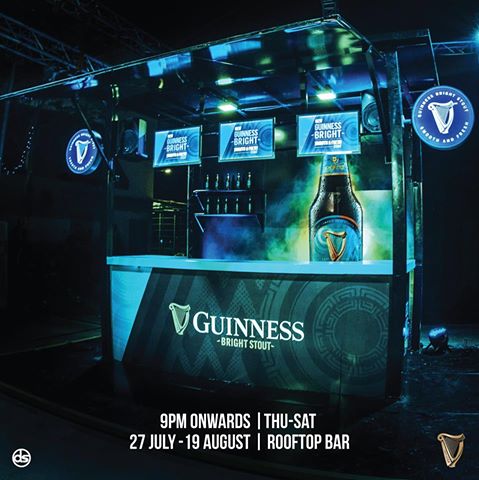 The sampling pop-up bar at Rooftop Bar in Ipoh comes with the unique Guinness Bright livery and colours. This and the other pop-up bars open from 9pm. During the day, the MONO pop-up bar operated by Miranda looks like this.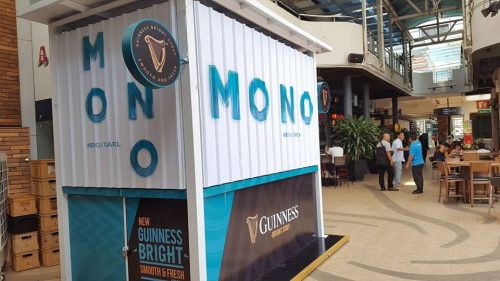 What Mini Me thinks
The unique thing about the pop-up bar concept is not only serves as a sampling venue but also a way to cultivate a new generation of bar owners, while making their dreams of owning a bar come true.
* all images come from Guinness Malaysia except for the last one, which was photographed by the author.