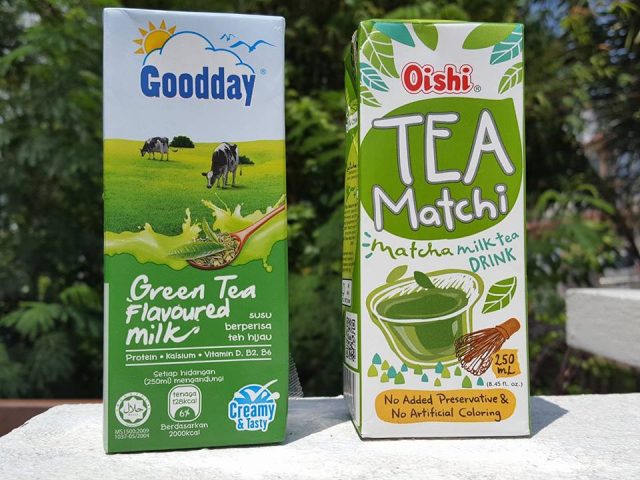 Presenting the battle of the taste. The contenders are Malaysia's Goodday Green Tea Flavoured Milk and Oishi Tea Matchi Matcha Milk Tea Drink from the Philippines.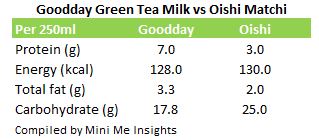 Goodday has higher protein
Goodday has a stronger milk taste than Oishi Tea Matchi. This comes as Goodday is the number one fresh milk in the country. The protein content in Goodday is 7g per 250ml serving, much higher than Oishi's 3g.
Oishi has higher carbohydrate and is thus sweeter
Oishi is also sweeter than Goodday with the former containing 25g of carbohydrate per 250ml serving, while the latter has a lower carbohydrate content of 17.8g.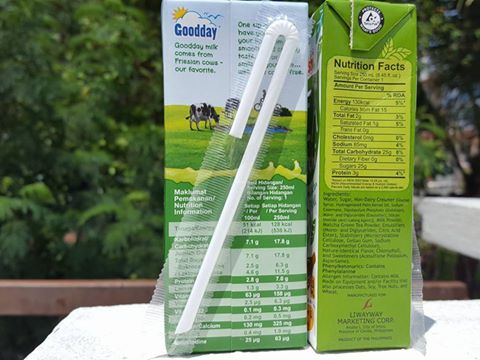 Oishi Tea Matchi has better taste
As beverage is all about the taste, the overall winner goes to Oishi Tea Matchi for its much better taste profile.