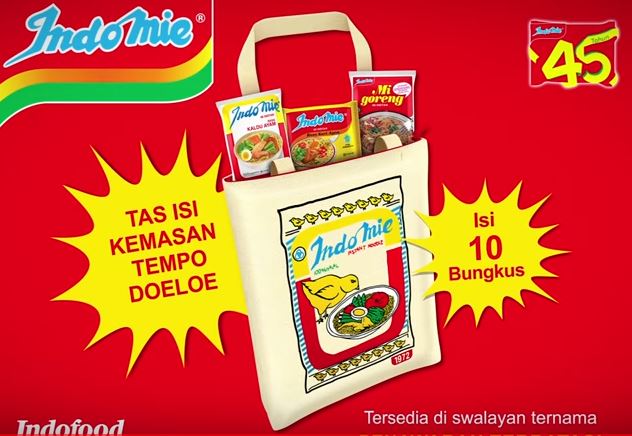 As part of the 45th anniversary of Indomie, the Indonesia's most popular instant noodle is bringing consumers down memory lane with the new Indomie Vintage.
Three vintage Indomie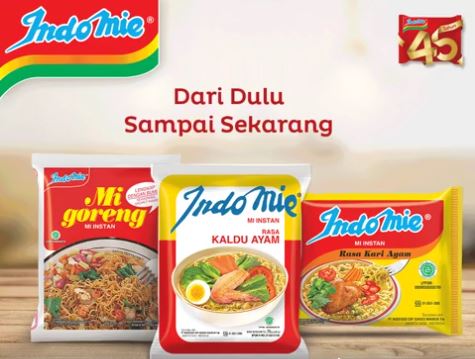 The Indomie Vintage first appeared at PRJ (Pekan Raya Jakarta) 2017 or Jakarta Fair in June-July 2017. The goody bag, which features the vintage noodle, comes with three types of Indomie produced based on the same recipes and packaging like in the past. They consist of Indomie Kaldu Ayam (1972), Indomie Kari Ayam (1982) and Indomie Mi Goreng (1982).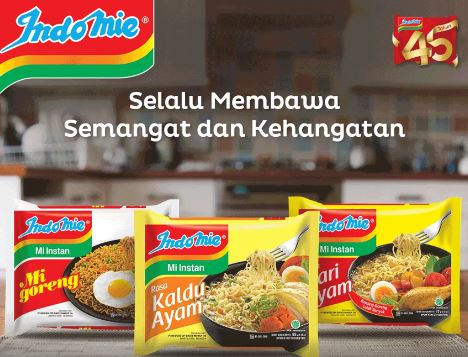 Not just for nostalgia
According to Fierman Authar, Head of Consumer Engagement at PT Indofood CBP Sukses Makmur Tbk speaking to Kompas.com, the key purpose of this Indomie Vintage is not really just about nostalgia but is to let consumers know how their favourite instant noodles taste like in the past.
The Indomie Vintage is popular with the 15- to 35-year-old, whom according to Fierman fit the profile of the visitors to Jakarta Fair who are mainly young or have just formed a family.
Nostalgia marketing works well with millennials
Millennials (15-35-year-old) tend to have a strong sentimental longing for the past. Technology is a key enabler of nostalgia marketing. The technology-savvy young consumers can share and re-share on social media things they find comfort in when they are young. By doing so, it allows them to constantly relive the good old days and thus create a fertile ground for marketing based on nostalgic appeal.
Relive the taste on social media
The Indomie Vintage has generated a lot of buzz on social media. It has sparked the creation of videos showing vloggers comparing the taste of the original Indomie with the modern Indomie.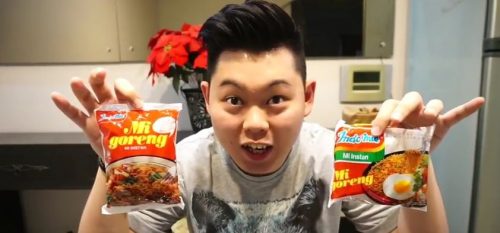 The re-make of old Indomie TV ad
Indofood has also remade the Indomie TV ad. The modern re-make features Bayu Skak donning the iconic Indomie chicken costume. Bayu has over 1 million YouTube subscribers and the winner of the YouTube Golden Button Play. The chicken costume was previously donned by S. Bagio, a popular comedian who has since passed away.
Featuring popular Vlogger has helped to increase the appeal with young consumers. At the time of writing on 3 September 2017, the re-make of the vintage video has garnered over 2.1 million views within slightly over half a month of being published on YouTube on 13 August 2017.
The Indomie Vintage is available in modern retail outlets while stock last.
What Mini Me thinks
Indomie has successfully created a viral marketing tapping into nostalgia for the taste and packaging, while incorporating modern elements that resonate with modern consumers by featuring one of the top YouTubers Bayu Skak.