Indonesian sweet soy sauce (kecap manis) is sweet in taste unlike the soy sauce used in other countries, which is salty. As healthy living becomes a key concern for consumers, soy sauce makers in Japan, Korea and China have introduced soy sauces with reduced salt. In Indonesia, Unilever's Bango has become the first sweet soy sauce company to address the issue of sweetness in kecap manis.
Coconut sugar forms a key ingredient of Kecap Bango
Kecap Bango is made from coconut sugar (gula kelapa), black soy (kedelai hitam), salt (garam) and water (air).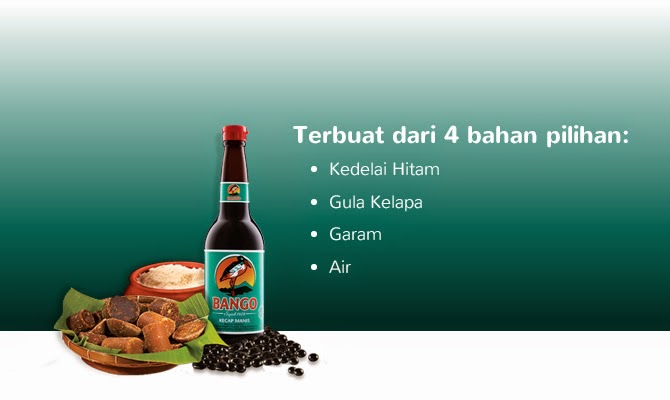 Introducing Bango Light made with stevia
Unilever has chosen the natural sweetener stevia to maintain the sweet taste and thickness for its Bango Light that has a lower sugar content compared with the regular Bango sweet soy sauce.
Tested on Try and Review
Bango Light is currently available on tryandreview.com, a product testing site that allows consumers to test products for free and leave their honest opinion on them. A total of 200 Bango Light are available on the site for sampling until 27 December 2017.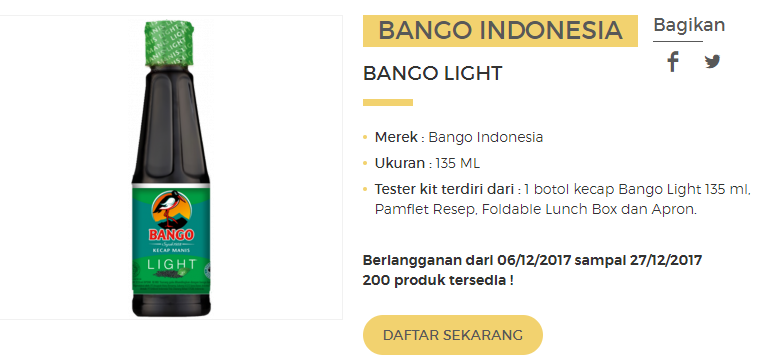 The package comes with a 135ml Bango Light, recipe, apron and a foldable lunch box.
The Bango Soy Sauce Chicken recipe cooked with Bango Light contains 34% less sugar and 33% less fat than those cooked in the regular Bango soy sauce and using chicken with skin.
What Mini Me thinks
With sugar aversion becoming more entrenched, we expect more companies to review their current product range and come up with lower sugar version in 2018.
*Bango Light was officially launched in March 2018.