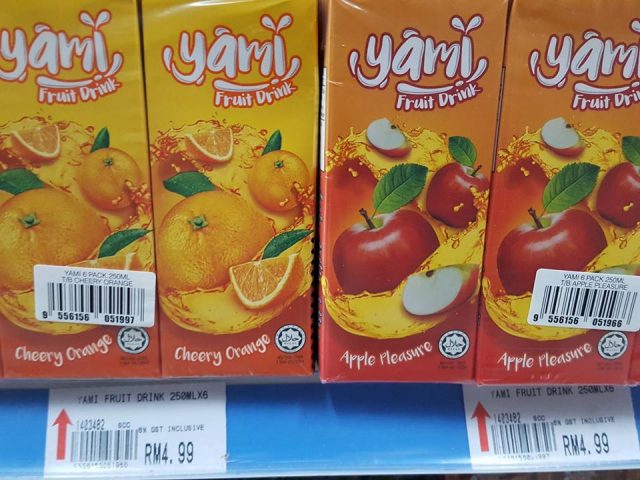 Yami, the fruit drink of the joint venture between China's Huiyuan and Singapore's Yeo Hiap Seng, has finally been spotted in Malaysia. The author first saw the fruit drink at Nirwana Hypermarket in Kuantan, the state capital of Pahang in the east coast of Malaysia in mid-December 2017.
The drink was originally scheduled to be launched in Malaysia in May 2017, according to a press release by Huiyuan on 13 April 2017. So far, the drink has not been spotted in the Klang Valley at the time of writing.
The Yami fruit drink is made by Yeo Hiap Seng (Malaysia) Bhd for Healthy Yum Beverage Sdn Bhd, which has its address located on No 7 Jalan Tandang, 46050 Petaling Jaya, Selangor, the same address as Yeo Hiap Seng (Malaysia) Berhad.
Below are the official images of Yami.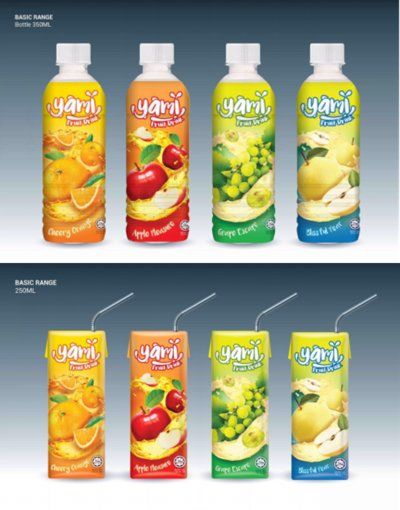 Yami 250mlx6 is selling at Nirwana Hypermarket for RM 4.99.
Apart from Yami, Yeo Hiap Seng has introduced Juscool sparkling fruit drink in the local market.
Updated on 13 March 2018
Yami is now available at KK Super Mart.