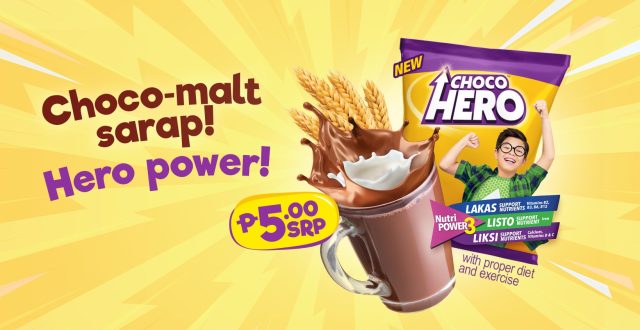 Century Pacific Food has launched Choco Hero Powdered Choco Malt Milk Drink. The powdered choco malt drink features Nutri Power 3, offering strength, mental alertness, and energy with calcium, vitamin B complex, C & D and iron to support the growing up needs of young children.
Choco Hero marks the expansion of Century Pacific Food into the chocolate malt segment in the Philippines.
Christopher Po, CNPF's Executive Chairman said, "We see a lot of opportunities in driving innovation in the dairy space. Milk is a prime source of nutrition, yet the Philippines' per capita consumption of milk is less than 10% than that of more developed countries."
Pyrus dela Cruz, CNPF's Vice President and General Manager for Milk, said, "Accessibility is still one of the biggest challenges for this category, especially nowadays. Our consumers have been in this pandemic for two years. It's imperative for key players to make dairy products more affordable."
The Choco Hero brand plays in the energy-boosting space as a choco malt milk drink. It comes in family-size and single servings, with a starting price of only PHP 5.00.