Pepsi-Cola (Thai) Trading has launched "Pepsi Generations", a new global campaign to celebrate the brand's rich history in pop culture for 120 years. The campaign will see "Pepsi refreshes every generation from past to present," said Somchai Ketchaikosol, marketing director for beverages at Pepsi-Cola (Thai) Trading as reported by The Nation.
The goal, according to PepsiCo's press release is to "celebrate the best moments of our past, create new iconic moments for today and set the stage for an exciting future, allowing Pepsi to be the choice for decades to come."
In Thailand, the soft drink company has made available Pepsi in vintage packaging of five eras: 1940, 1950, 1980, 1990 and 2000. Just 3,000 of these five-can-five-design packs, priced at THB 99, are being released.
The "Pepsi Generations" event at CentralWorld  included four clubs featuring a disco and neon display for the 80s and jazz lounge for the 40s etc.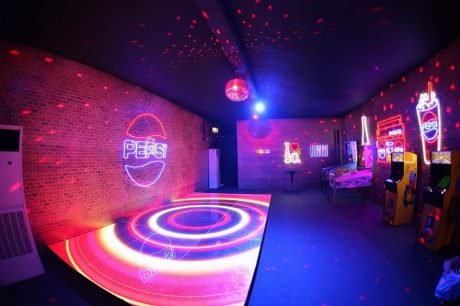 The Pepsi's TV commercial for the US market featuring icons that resonate with the different generations. The message is "Pepsi that's forever fun. This is the Pepsi for every generation."
Expect to see a lot more throwback campaigns from Pepsi like the example below where singers dressed in the 1940s style stunned patrons of a food court in Thailand.
อึ้ง! สาวหลงยุค บุกกลางฟู๊ดคอร์ท

สตั๊นท์กันหมด! เมื่อเกิร์ลกรุ๊ปยุค 1940 โผล่โชว์อลัง ทำคนอึ้งกันทั้งฟู๊ดคอร์ท ถ้าไม่เชื่อ คลิกดูเลย!! #ThisisPepsi #PepsiGenerations

Posted by Pepsithai on Selasa, 13 Februari 2018