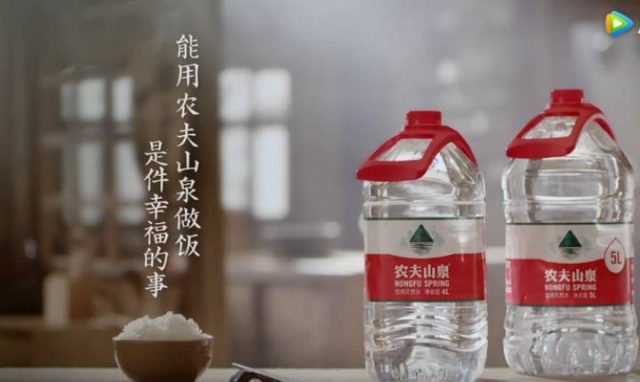 Drinking "good water" has become a priority for modern consumers who are wary of the water quality they consume at home and out of home. One area where consumers have no say about the water quality is the water used in restaurants and foodservice premises.
As Chinese consumers become discerning about the water used in cooking in restaurants, this opens up the opportunity for packaged bottled water manufacturers to target the foodservice channel with innovative marketing strategies.
Nongfu Spring official water supplier for G20 Summit
Nongfu Spring (农夫山泉), which marketed its bottled water on being "a little bit sweet," was chosen to supply the G20 Summit in 2016 with natural drinking water, mineral water and fruit juices. The company took this opportunity to promote its Nongfu Spring mineral water as one of the secret ingredients used by leading chefs in creating the delicacies served to international dignitaries.
To prepare the soup for the famous Hangzhou fish ball soup, chef Shen Jun is seen using Nongfu Spring natural mineral water. The natural water is described by Shen as the essential ingredient to make the perfect soup.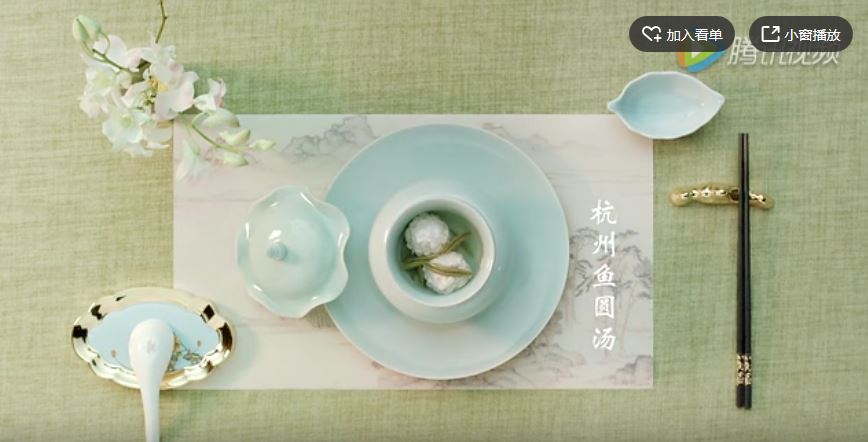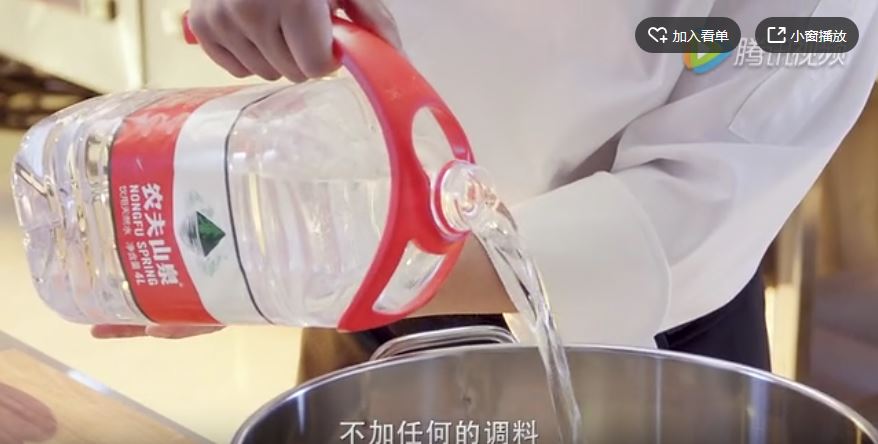 Hotpot with Nongfu Spring water
In 2017, Nongfu Spring partnered with Chongqing Hotpot Group (重庆火锅集团) to designate Nongfu Spring water as the official water used in hotpot. The marketing tagline is "To have the best taste, one has to use the best water."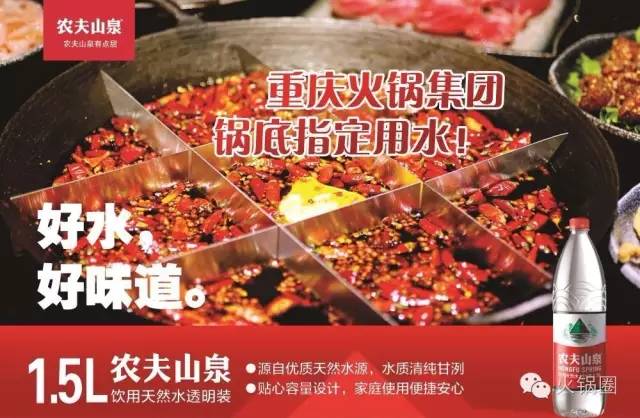 Endorsed by Japanese rice expert
In 2017, Nongfu Spring launched a commercial featuring an elderly Japanese by the name of 村屿孟. He is widely known in Japan as the person who cooks the best rice and was seen endorsing Nongfu Spring water.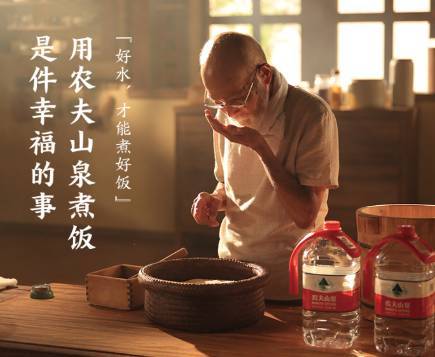 Master Kong Chinese New Year series
In 2018, Tingyi's Master Kong (康师傅) introduced the Chinese New Year series featuring the auspicious words "福、禄、寿、康." The characters mean good fortune (福), salary increase (禄), longevity (寿) and health (康). The water is to be served during reunion dinner or used in cooking reunion dishes.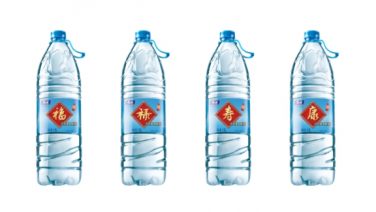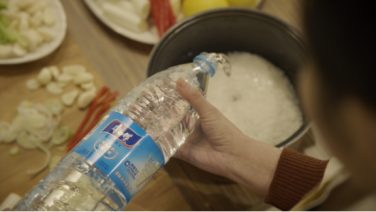 You Yue designated water for 2018 Hotelex
Master Kong's You Yue (优悦) mid-range bottled water brand released a 2 litre pack in late 2017 for cooking. The water is NSF-certified and was the designated water for the 2018 Hotelex culinary contest.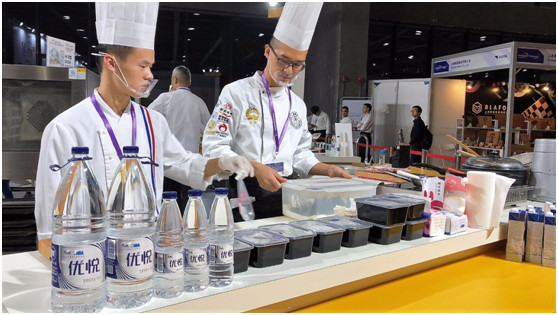 What Mini Me thinks
The bottled water market in China is expanding into foodservice and in-home cooking applications in search of growth. The examples in China can serve as an inspiration for bottled water companies in other region including Southeast Asia. Consumers in the region are wary of the water quality and some do recognise high quality water is crucial in the making of the best dish.
* All images taken from the web