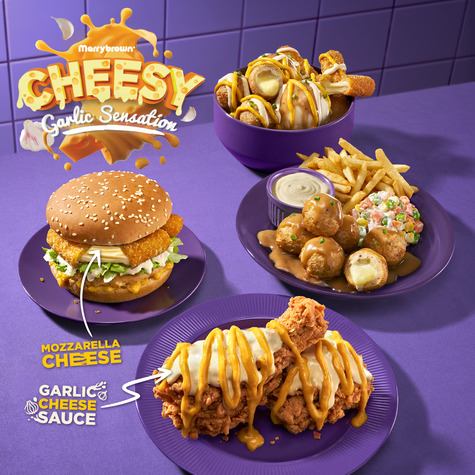 Tantalise your taste buds with the irresistible wave of garlicky and cheesy goodness. 
MALAYSIA, 18 OCTOBER 2023 – Get ready to embark on a flavourful adventure as Marrybrown, the largest homegrown Quick Service Restaurant introduces the Cheesy Garlic Sensation! Specially crafted for the discerning palates of Malaysians, Marrybrown invites fans to indulge in the garlicky and cheesy goodness starting today till December.
Constantly bringing 'something different' to customers, this time, Marrybrown presents an array of delectable flavours that will leave their Memang Best fans craving for more. The new menu features an enticing lineup of offerings, including the Double Cheesy Garlic Chicken Burger, Cheesy Garlic Chicken, Cheesy Garlic Chicken Meatballs, Triple Cheesy Bowl, Cheese Stick, and mango pie.
"Marrybrown has consistently been one of Malaysia's most beloved fast-food establishments, and our dedication to serving our customers with innovative choices has always been our top priority. We recognise that Malaysians are always seeking new and trending culinary experiences, which is why we have introduced the Cheesy Garlic Sensation – a flavour combination designed to be relished by everyone!" said Dato' Joshua Liew, Chief Executive Officer of Marrybrown.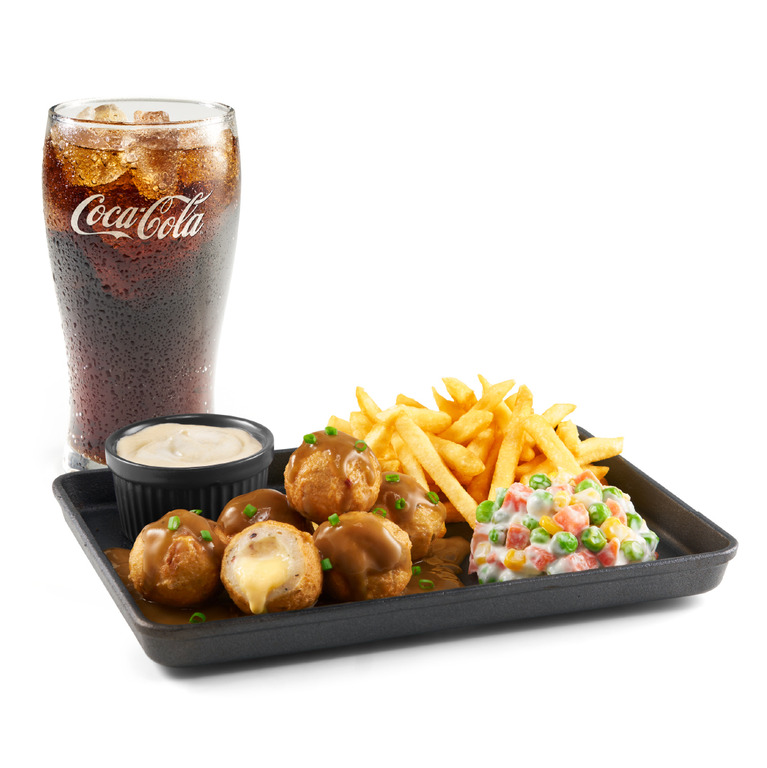 Starting with the Cheesy Garlic Chicken Meatballs which are filled with cheese and loaded with thick savoury gravy. Fans can dip the meatballs in the garlic sauce which makes a good appetiser. Fans can enjoy it as a combo which comes with a refreshing cup of Coca-Cola starting from RM21.99. Cheese lovers are also invited to try out the Triple Cheesy Bowl starting from RM17.50. Savour in the symphony of flavours with the combination of mashed potato, cheesy sticks, and meatballs, drizzled with gravy and cheese and garlic sauce.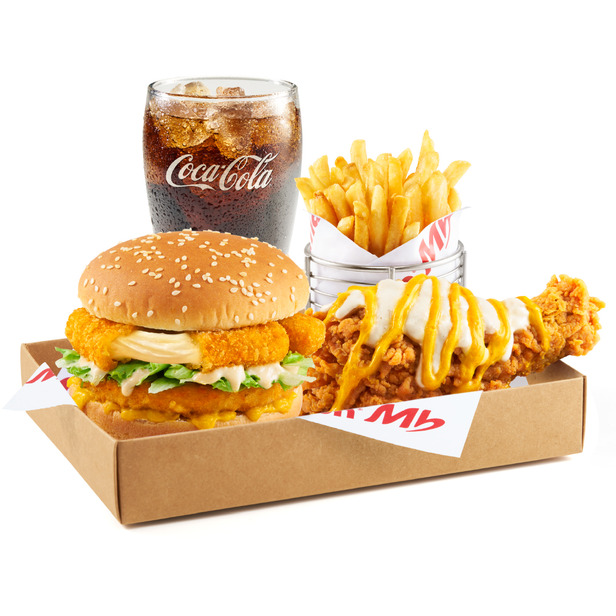 For fans who are looking for a hearty meal, opt for the Double Cheesy Garlic Chicken Burger Combo featuring succulent chicken patty paired with two crispy fried mozzarella cheese sticks and drizzled with delectable garlic sauce, starting from RM22.99. For those who want to add a twist to Marrybrown's signature crispy chicken, try out the 2-pc Cheesy Garlic Chicken Combo coated with cheese and garlic sauce from RM23.99. Enjoy a hearty meal with the Cheesy Garlic Chicken Box Meal where fans can enjoy 1-piece Cheesy Garlic Chicken and a Double Cheesy Garlic Chicken Burger, priced from RM27.50. Combo meals come with regular french fries and a cup of Coca-Cola.
Seeking a sweet conclusion for the wholesome meal, Marrybrown offers the Mango Pie made with delectable juicy mango, priced from RM4.50 as an add-on to any meal. Cheese aficionados who cannot get enough of the cheesy offering can also add on the tantalising Cheese Sticks (3 pieces) to any meal from RM7.90.
"We eagerly anticipate receiving positive reviews and valuable feedback from our cherished customers as they savour the enticing allure of our cheese and garlic-infused culinary creations. As we continue to innovate and strive for culinary excellence, we look forward to unveiling more exciting additions to our menu in the near future, ensuring that our customers' taste buds are always treated to new and delightful experiences," concluded Dato' Joshua.
Marrybrown currently serves millions of customers in more than 500 restaurants across 16 countries with the objective of delivering the highest standard of quality, service, cleanliness, and value for the perfect dining experience.
For more information on Marrybrown, MB App, promotions, and delivery services, please visit:
Website: https://marrybrown.com/
MB App: https://mbapp.marrybrown.com/
Facebook: Marrybrown Malaysia
Instagram: Marrybrownmyc
TikTok: Marrybrownmy
Threads: Marrybrownmy
YouTube: Marrybrown TV