12 May 2018
The annual Coca-Cola Collectors Fair returned to Berjaya Times Square where around 70 collectors from 13 countries gathered to display, trade and sell all things Coca-Cola.
In conjunction with the much anticipated FIFA World Cup™ Russia 2018 next month, this year's theme revolved around all things football where Coca-Cola's longstanding relationship with Fédération Internationale de Football Association (FIFA) which began in 1974 has ensured there were multitudes of Coca-Cola collectibles from a variety of FIFA events on display.
"Coca-Cola has always shared the passion that fans have for football around the world and through our partnership with FIFA we champion the power of the game to bring people together. We are set to bring some excitement for the upcoming FIFA World Cup™ Russia 2018 and to get into the mood we have themed this year's Coca-Cola Collectors Fair for all things football where members of the public can see the history and relationship of Coca-Cola and FIFA over the decades," said Gareth McGeown, Chief Executive Officer, Bottling Investment Group Malaysia-Singapore-Brunei, The Coca-Cola Company.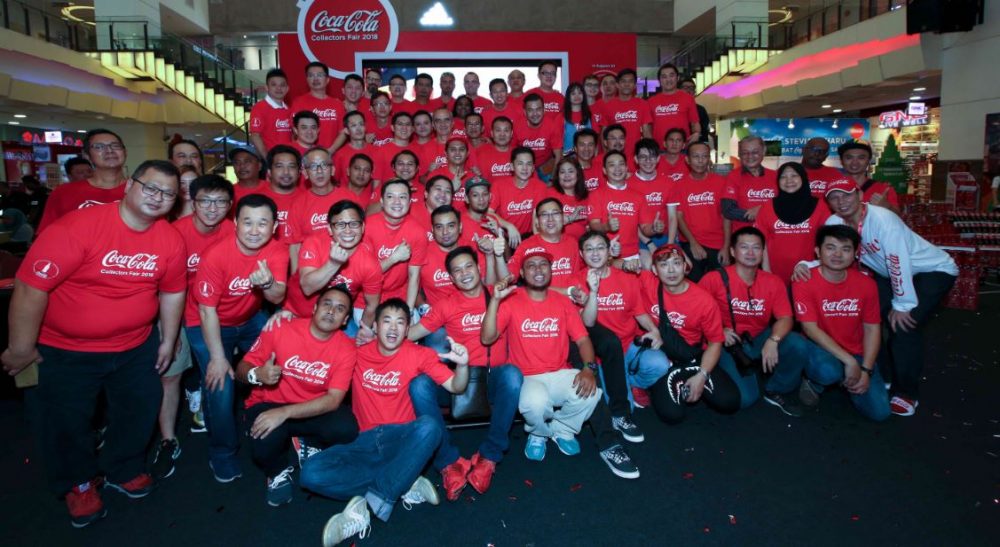 With passionate Malaysian collectors joined by enthusiasts from Thailand, Singapore, Indonesia, Philippines, China, Hong Kong, Macau, Taiwan, Korea, Japan, Spain and France, the eighth edition of the Coca-Cola Collectors Fair was an international event of its own.
Malaysian collector, 41-year old Joe Lim, picked up his first Coca-Cola bottle collection from China in 2002 and has never looked back since. He is now the proud owner of nearly 1,000 iconic contour bottles of various sizes and materials.
"This is my seventh time participating in this annual event and I enjoy the camaraderie of fellow collectors from near and far. We not only trade our collections but also exchange our stories and experiences, which to me is priceless. The Coca-Cola Collectors Fair has become the biggest gathering in the region and is a wonderful platform to bring collectors together," said Lim.
Aside from Collectors, members of the public also thronged the Fair to discover a new world and participated in fun games to win themselves limited edition Coca-Cola collectibles. They were also able to enjoy the good deals offered at the Wendy's and Hero Market pop up stalls at the event.
Coca-Cola's retail partners supported the event with special offers – Wendy's filled tummies with its twin value deals of RM5 for 2 pieces of crispy fried chicken and RM1.50 for 2 creamy Frosty's cones, while Hero Market quenched thirsts with its low price of RM1 for 320ml cans for a variety of beverages by The Coca-Cola Company.
Meanwhile Berjaya Times Square returned as the official venue sponsor for the Coca-Cola Collectors Fair.
The Coca-Cola Collectors Fair in Malaysia began in 2011 and is traditionally held in May, in conjunction with its Founders' Day where Coca-Cola made its debut on May 8, 1886 in Atlanta, USA.