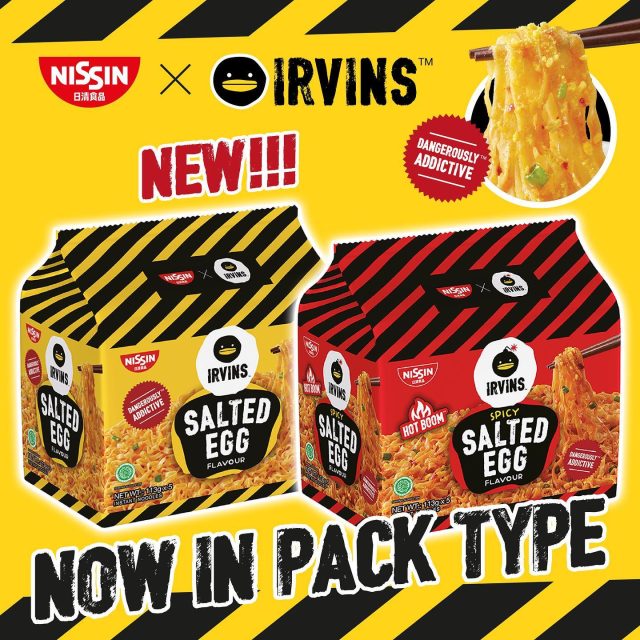 NISSIN x IRVINS Salted Egg & Hot Boom Salted Egg Instant Noodle Packs are now available in Singapore. From the earliest bowl format, the collaboration has now extended to the pack format.
Consumers can now indulge in this perfect combination of classic mee pok noodle and savoury salted egg seasoning topped off with spring onion and egg crumbs. The Hot Boom Salted Egg version is for those who are feeling adventurous.
The pack format brings affordability to the NISSIN x IRVINS Salted Egg range to capture more in-home eating occasions. The pack (113g x 5) is priced at SGD 6.90, while the bowl (100g) is retailed at SGD 2.65 on https://eatirvins.sg.