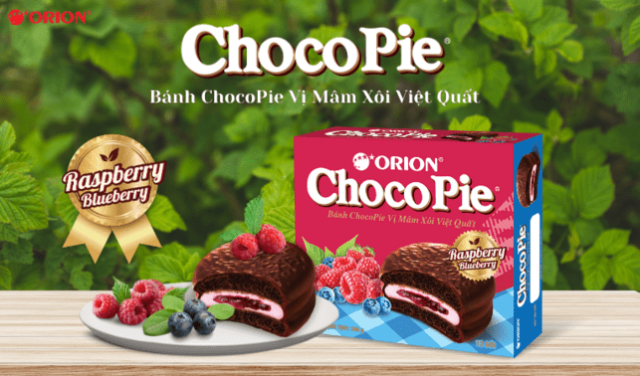 Orion has launched ChocoPie with the blueberry and raspberry flavour to the Vietnamese market. This new product combines the rich cocoa-flavoured cake crust with the fruity notes of blueberry and raspberry.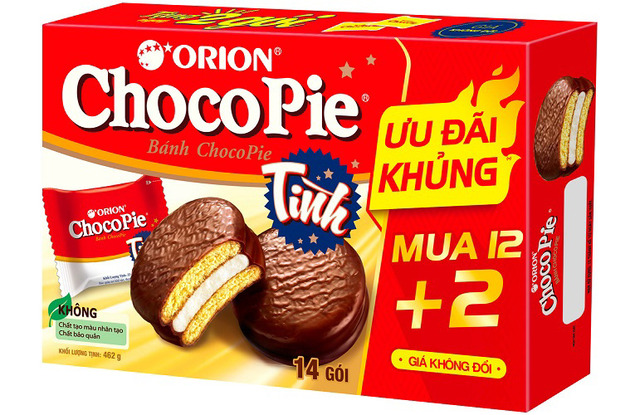 To offer value for money, the company has unveiled 12+2 packaging where consumers get 2 extra ChocoPie when when they purchase a pack with 12 units, while keeping the price unchanged.
Orion's ChocoPie line now includes watermelon, sakura, dark chocolate, and Molle (almond hazelnut) flavours.