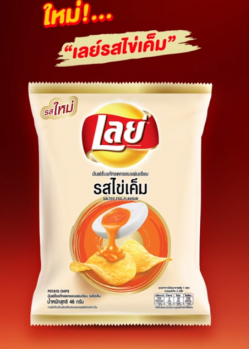 PepsiCo Thailand has jumped into the salted egg yolk bandwagon with its own adaptation of the popular salted egg yolk flavour. The Lay's Salted Egg Flavour Potato Chips was previously launched in China in 2018 and has now found its way into Thailand.
Rival Tasto from Berli Jucker Foods has also recently unveiled its Signature Salted Egg Chips in original and spicy flavours. The latest Lay's Salted Egg Flavour Potato Chips will be competing with Tasto as well as Singapore's Irvins, which is the benchmark for all salted egg chips.
Irvins has opened on the 3rd floor of Central World in Bangkok in February 2019.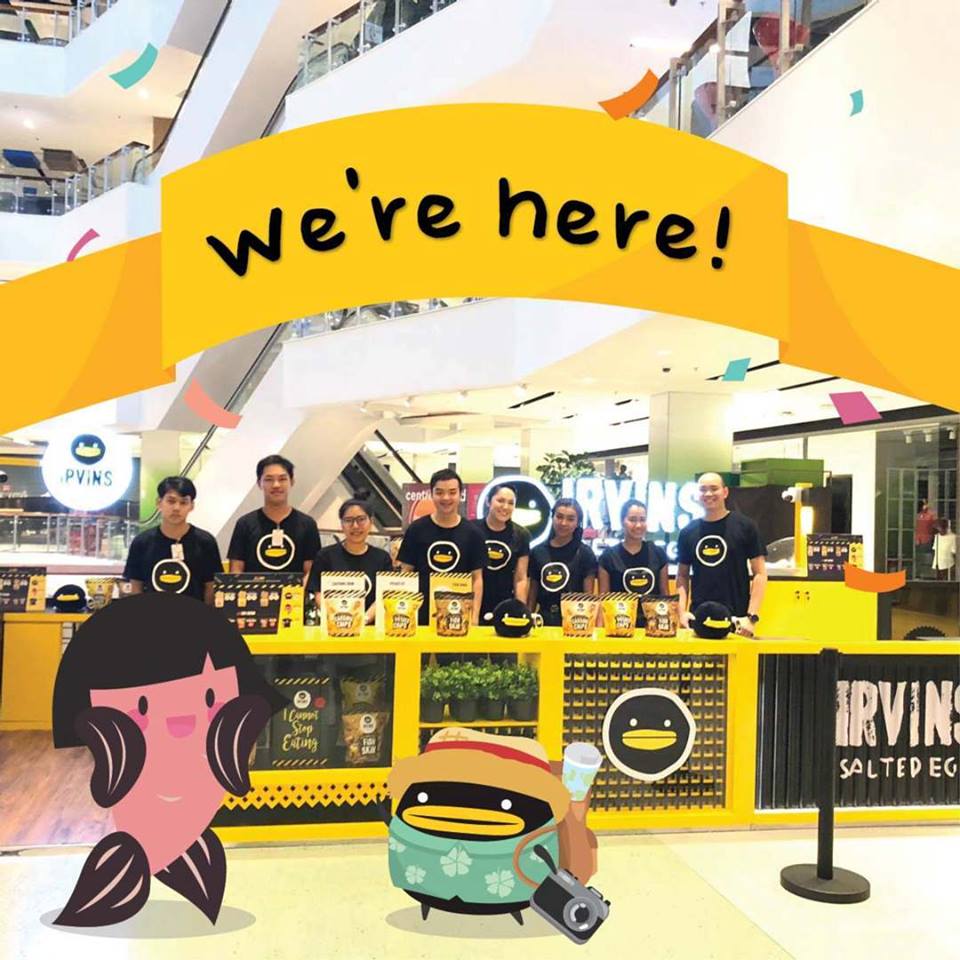 It is really hard for potato/cassava chip mainstream brands to compete with Irvins in terms of taste but they do have the upper hand in terms of better reach and lower price, thus giving them a wider market.
The salted egg yolk flavoured snacks can potentially do well if they do not compete directly with Irvins. They can do so by combining with seaweed or seafood in the example of Taokaenoi Seasoned Squid and Tempura Seaweed with salted egg.