Orang Kampung Holdings (M) Sdn Bhd (OK Group) said it has launched two new functional herbal drinks – Longjack X dan KF (Kacip Fatimah) Kolagen in Malaysia. Both are in 250ml can. According to OK Group Managing Director Habibul Ajmi Manggar the two products area already in the market for the past 3 months, reported Sinar Harian.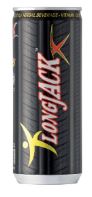 Longjack X is formulated with halban, honey, tongkat ali, Habbatussauda, vitamin and kurma and is designed for those who are engaged in sporting activities.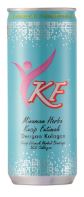 KF Kolagen contains collagen, green tea, kacip fatimah, honey and pomegranate juice for men and young female.
OK Group said it plans to export Longjack X dan KF Kolagen abroad to countries like China, Indonesia and the Middle East including Dubai as late as end off 2018.