Dutch Lady Malaysia's limited-edition emoji packaging taps into the Connected Consumer theme in Tetra Pak 2017 Index, which highlights why augmented reality, digital technology and online "super leaders" are so important to the future of packaging.
The #Emoojiku interactive pack comes with eight emoji designs. By scanning the QR code, consumer can create their own emoji and then share on social media.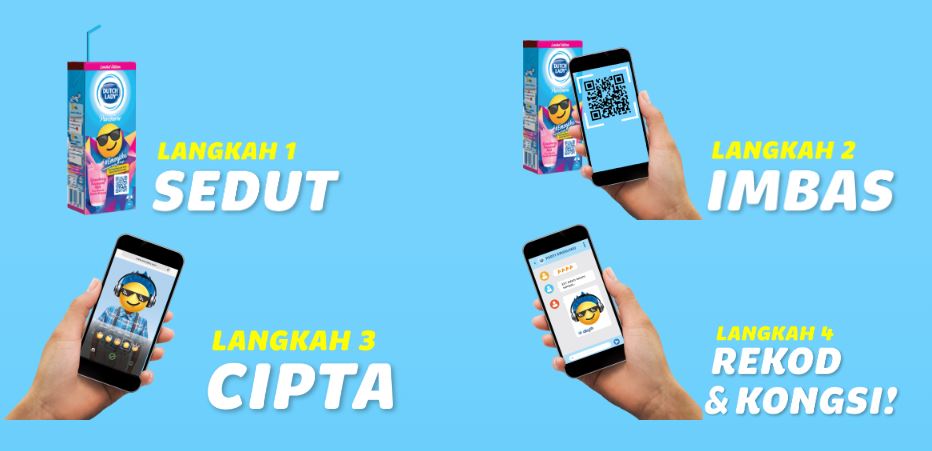 We have seen Indomilk, Frisian Flag and Dutch Lady innovate with augmented reality and gammification on their packaging to improve consumer interaction. We expect to see more examples of consumer engagement activities driven by technology-enabled packaging in the near future, not just in the dairy sector but in other beverage sectors as well.