Coca-Cola Philippines is back in the energy drink category but with a twist. According to Coca-Cola Philippines Marketing Director Stephan Czypionka, the beverage company has launched a "highly attractive product that delivers great taste and a strong energy kick which is new in the Philippines," reported Manila Standard.
Thunder is the first caffeine-powered "Supersoda" in the country with the taste of soda and a kick of caffeine to attract a younger group of consumers who want the energy but not the taste associated with energy drink. Thunder is available in Citrus Shock and Fruit Bomb, which will be available in 300ml PET bottles.
Coca-Cola previously had the Samurai brand in the energy drink category but was later withdrawn from the market, leaving Cobra and Sting as some of the remaining players in the largely stagnant energy drink market.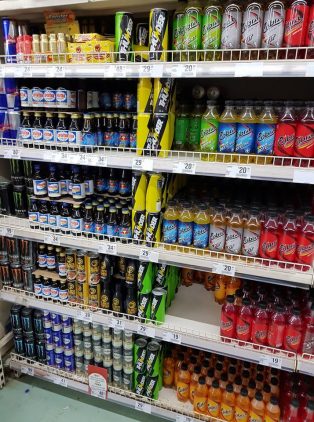 A 330ml can of Thunder is priced at PHP 29.50 (USD 0.56) at SM Supermarket. As a comparison, Cobra in 350ml PET is priced at PHP 20.00. Thunder is not available at convenience store at the time of writing.
Non-competition
Coca-Cola has a non-competing deal with Monster Energy when it comes to energy products. Coca-Cola has a 17% stake in Monster. The US soft drink giant Coca-Cola has plans to roll out energy drinks with its own brand in 2019 and the issue is now under arbitration.
Classifying Thunder a "supersoda" in the Philippines is seen as a way to circumvent the non-competing clause in the energy drink segment but Thunder does taste like an energy drink.