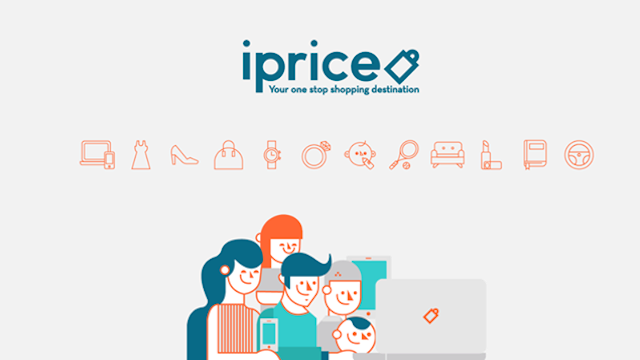 Based on the data by Go-globe, the online shopping category for consumers in Hong Kong that takes the number one spot is clothing/accessories. Online shoppers make up of 41.7% of this category while the other shopping categories i.e. airlines, travel, hotels, electronic products, etc. are only within the 30-percentile range.
In 2015, the number one online shopping category in Hong Kong were airline tickets and hotel reservations. From this result, we can see a shift in consumer behaviour.
Being the biggest fashion hub in Asia may have a contributing factor to why Hong Kongers have a higher preference to online shopping for fashion, but it's not the deciding element. We analyse the top three shopping categories in Hong Kong to find out more about the consumer behaviours online.
Data Findings from the Top 3 Shopping Categories in Hong Kong
The data below shows the average visit duration, pages per visit, and bounce rate of popular shopping categories in Hong Kong. The results are accumulated based on the average of the top 3 sites from each shopping category.
| | | | |
| --- | --- | --- | --- |
| Rank | Fashion | Travel | Consumer Electronics |
| 1 | Nike.com.hk | weekendhk.com | dcfever.com |
| 2 | asos.com | cathaypacific.com | price.com.hk |
| 3 | Zalora.com.hk | Agoda.com | jd.com |
The top three fashion sites in Hong Kong was taken from https://www.similarweb.com/.
| | | | |
| --- | --- | --- | --- |
| Shopping Categories | Avg. Visit Duration | Avg. Pages per Visit | Avg. Bounce Rate |
| Fashion | 06:74 | 7.81 | 43.81% |
| Travel | 05:20 | 8.41 | 37.91% |
| Consumer Electronics | 04:78 | 6.32 | 41.24% |
The data above was derived by averaging the top 3 sites per shopping category from https://www.similarweb.com/. Sites with the best statistic is highlight in green.

For the average visit duration, the top 3 fashion sites which are Nike, asos, and Zalora have an average duration of 06:74, beating the travel and consumer electronics categories. This confirms that go-globe's data is accurate, and Hong Kongers have a higher affinity towards fashion sites as they spend the most time on it.
Nevertheless, travel sites have the highest average pages per visit among the top 3 shopping categories. This is probably because, most users are required to utilise the search function on the homepage before being redirected to the other pages.
Aside from that, travel sites have a price comparison feature which allow users to find the best prices whether if it's for their accommodation or flight tickets. This process will ultimately raise the average pages per visit.
What are some attributes that attract Hong Kongers to fashion sites?
Highlights
A common pattern we've observed is the highlights section on the homepage. It allows consumers to make better choices by narrowing down a list of popular products that are trending or in season.
For example, Zalora focuses on year-end festivities such as Christmas and New Year for their clothing recommendation. On the other hand, Nike selects only the essential items such as jackets & vests, hoodies & pullovers, and pants that are suitable to be worn throughout the winter months.
Visual Aids
Utilising visual aids such as videos allows to heighten the interest of consumers which increases the average visit duration while decreasing the bounce rate.
The videos often highlight products that are in season. Since Hong Kongers experience four seasons, so it's only suitable to market their products in accordance to the current weather.
Feature articles
When it comes to fashion, there is no one-size-fits-all. Fashion sites like ASOS often offer style tips, shopping advices, outfit inspirations in the form of articles. The articles often feature the products sold on-site, making it efficient for customers to make a purchase.
Publishing articles doesn't just keep the consumers interested but also turns them into potential buyers.
Insights
Localization of Language
The choice of language might have played an important role in terms of higher average visit duration for fashion sites.
Although Zara and Nike are well-known internationally, consumers are given the option to choose between English or Chinese. These fashion sites have the upper hand as it does not only cater to the locals but expats as well.
For the sites weekendhk and Agoda, the landing pages are only available in Chinese and English respectively. Cathay Pacific on the other hand can be viewed in various languages.
Also, the homepages for the top 3 electronic sites are in Chinese, with the exception of price.com.hk giving users the option to view it in English (Beta version).
Higher Preference towards International sites
Fashion is the only shopping category with no local sites as compared to the travel and consumer electronics categories.
Nike and asos are internationally well-known brands while Zalora is one of Asia's leading fashion site.
This is an insights article by iPrice Group.
About iPrice Group
iPrice Group is a meta-search website where consumers from Hong Kong can easily compare prices, specifications and discover products with hundreds of local and regional merchants. iPrice's meta-search platform is also available in seven countries across Southeast Asia namely in; Singapore, Indonesia, Malaysia, Thailand, Philippines, and Vietnam. Currently, iPrice compares and catalogues more than 100 million products and receives more than 15 million monthly visits across the region.
iPrice currently operates three business lines: price comparison for electronics and health & beauty; product discovery for fashion and home & living; and coupons across all verticals.
On a regular basis, iPrice Group releases key insights on topics pertaining e-commerce, startups, and others. Stay tuned to iPrice's insights here: https://iprice.hk/trends/insights/