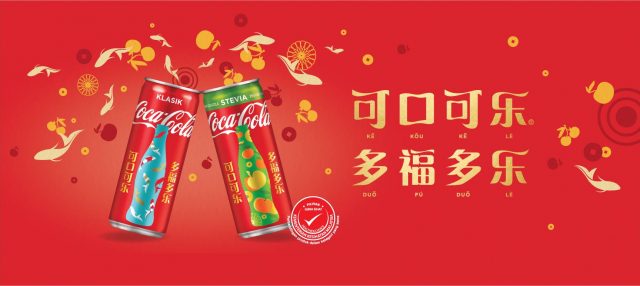 Coca-Cola celebrates Chinese New Year 2019 in Malaysia and Singapore with a set of eight new colorful designs. Unlike the previous new year designs, this year, the soft drink giant decides to have a play with colors.
This year's theme is "Celebrate with More Prosperity and Happiness with Coca-Cola."
Each can comes with a unique auspicious new year symbol.
Gold Ingot – For blessings of wealth all year round
Ruyi knot – For good health and longevity
Mandarin orange – For gifts of good fortune for all
Peach blossom – For prosperous beginnings in love and life
Majestic dragon – For power and wisdom
Koi fish – To usher in abundance