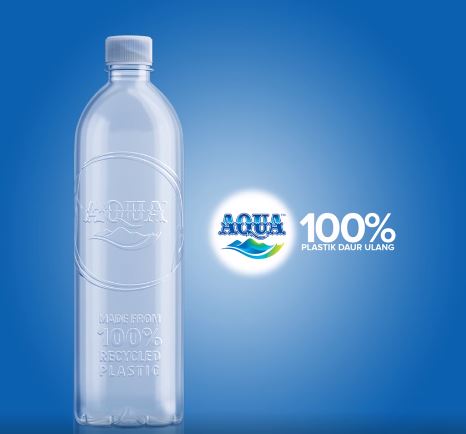 As part of its commitment to the circular economy, Danone has unveiled a 100% recycled AQUA bottled water in Indonesia, which can also be 100% recycled. Such bottle is the first of its kind in the country.
The French beverage giant has already announced it will launch 100% recycled PET bottled in all its major water markets by 2021. By 2025,
50% of recycled materials will be found in the plastic packaging of water and beverage bottles.
The new 100% recycled PET bottles will be sold in selected restaurants, hotels, cafes and supermarkets in Bali, Indonesia starting February 2019. The main reason is the company has successfully collected more plastic bottles than the amount produced in Bali. Its six collection centres in Indonesia are now collecting 12,000 tons of used plastic bottles a year.