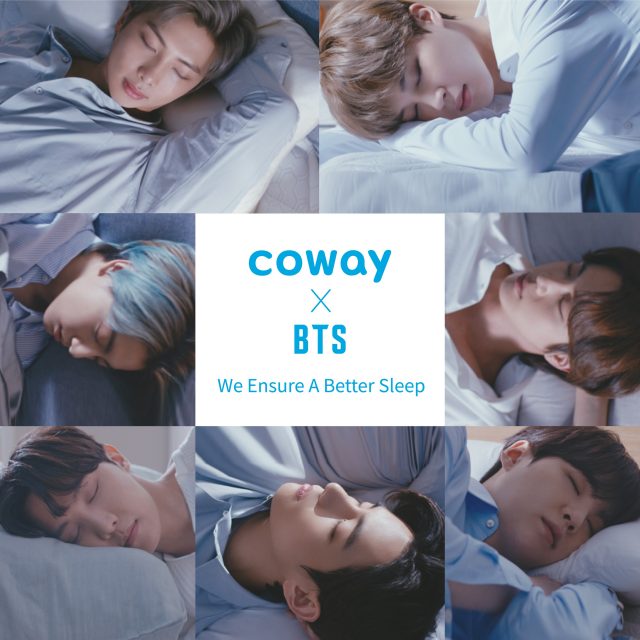 KUALA LUMPUR, 17 June 2021: Another BTS storm has hit Malaysian shores as the international K-pop phenomenon joins forces with the leading Life Solution Company, Coway. Yes! You read right. The global superstar BTS that is currently taking the world by storm is back with yet another exciting collaboration to ensure fans have a good night's sleep.
Needless to say, this K-pop sensation has already been giving fans a good night's sleep with their latest chart-topping hit song and album release. Or the fact that their faces and presence have been seen and felt everywhere, enticing the public to dress, eat and embrace daily life like them through various collaborations with other notable brands.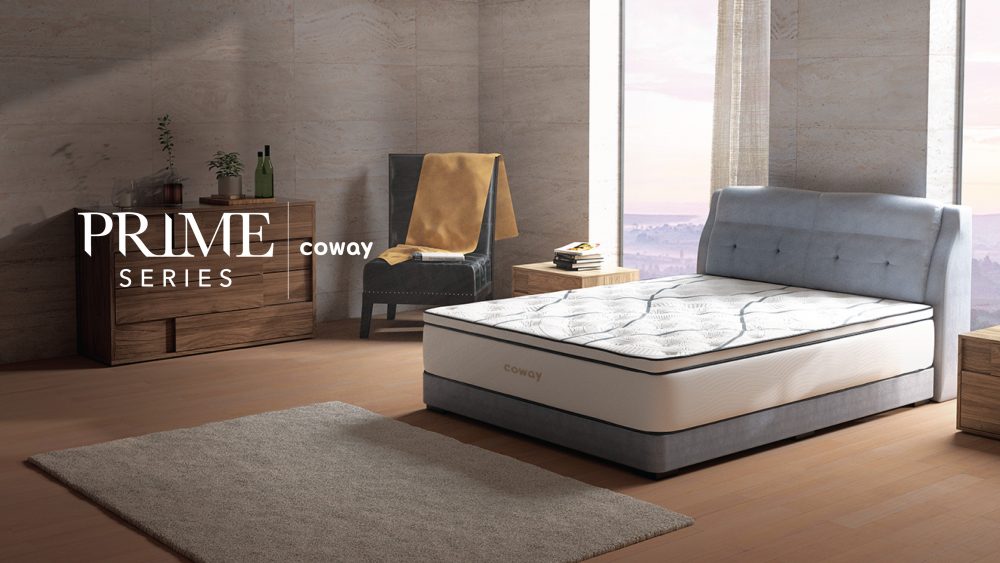 Now, BTS encourages all to experience quality sleep with Coway PRIME Series Mattress − promising a life-changing, BTS-approved sleep to recharge and take on the world every day.
This boy band sensation, who is also Coway's global brand ambassador, knows how important a good night's sleep is and together with Coway, they want to ensure everyone can afford to sleep like a superstar! Thanks to Coway's rental subscription scheme for the PRIME Series Mattress, customers can enjoy five-star hotel quality mattress in the comfort of their homes for less than RM5 per night.
"BTS has won the hearts of many Malaysians and we are on the path to winning their minds and souls by promoting quality sleep for a healthier lifestyle. Together, we can conquer the hearts, minds and souls of both the younger and older generations through the language of music and a well-deserved luxurious sleep!" said Kyle Choi, Managing Director of Coway Malaysia.
Just like how BTS values the quality of their music, Coway values the importance of quality sleep; as a bed is the one place where you can feel comforted, secured and rested especially after a long day. During this unprecedented time where most are homebound, it is more crucial than ever to own a bed like the Coway PRIME Series Mattress, the first premium mattress rental with regular care service.
This mattress is a perfect hybrid mattress as it is a combination of only the best materials for an excellent holistic sleeping solution. It has the five-zone pocket spring, 100% natural latex, memory foam, coconut fibre, foam and anti-static fabric.
Aside from that, the Coway mattress also strives to help customers ensure the optimum level of sleep hygiene with its Coway Mattress Care Service and the changeable topper. The Sleep Foundation suggests changing one's mattress every eight years but with the Coway Mattress Care Service, sleep hygiene is maintained in a cheaper and smarter way.
Just like the BTS seven-member band, Coway's thoughtful and comprehensive mattress care service comes with 7–steps and is performed by professional Homecare Technicians once every four months. It is done using only the latest hi-tech equipment to clean and care for the mattress and includes dust level measuring, frame cleaning, frame wiping, side edge cleaning, mattress cleaning, dust mite repellent and UV sterilisation.
"As the saying goes, sleep is not a luxury but a necessity. Ensuring good sleep hygiene in this day and age is also a life-saving necessity. At Coway, we are determined to change the lives of our community − basically translating to a Healthier Environment, for a Happy Nation!" he added.
So, be sure to sign up for Coway's mattress care services because it is time to protect your family and change the way you sleep forever! More information about this BTS and Coway mattress collaboration can be found at Coway Malaysia's YouTube channel or website.