URC's flavoured water/isotonic drink B'lue has been actively engaging young social media active Filipinos first with the personalised label and now with TV ad moment.
You n B'lue personalised your summer moment
The personalised bottle label campaign, which ran until 30 June 2016, was to 'show everyone how fully alive your summer is.' Consumers get to choose the bottle, flavour and upload their 'fully alive' photos online. They could get the personalised bottle from the travelling B'lue Truck or have it delivered to their house for a small fee.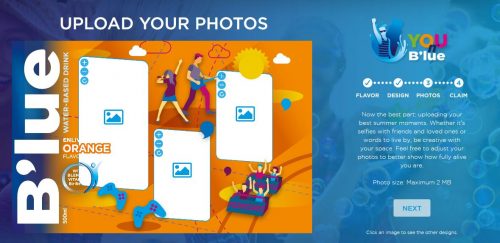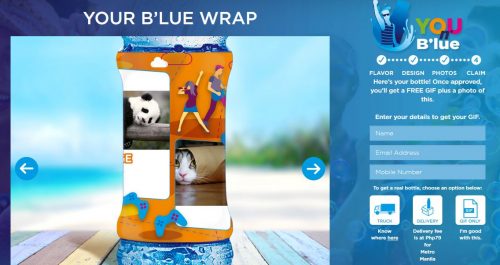 Starring in own commercial
Now, B'lue is taking this campaign ones step further with a personalised commercial to 'express what #BlueFeelsLike in your own commercial.'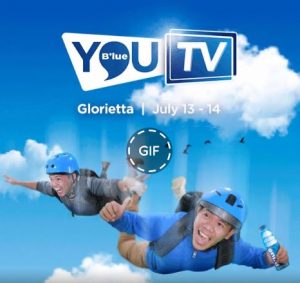 Participants can become a skydiver or a performer in a sold out rock concert. The key is to 'experience something one of a kind and [feel] fully alive'. The experiential aspect is key to the marketing of B'lue with its tagline 'Live to Feel.' There are likely to be more 'Live to Feel' marketing efforts to cultivate B'lue as a lifestyle isotonic drink.
Stellar sales performance of B'lue
Danone Universal Robina Beverages saw volume sales of B'lue increasing 47% quarter-on-quarter in the third quarter of FY 2015 with the strong growth attributed to the brand growing from a small base. FY2015 runs from October 2014 to September 2015. B'lue was first launched in January 2015 with brand activation and marketing communications commencing in the second quarter of FY2015.
According to URC citing ACNielsen data, B'lue has overtaken 'Propel and Pocari Sweat for the first time in May 2015 for supermarket and convenience stores in Greater Manila Area (GMA) and Luzon.' So now is an exciting time for B'lue as it charges ahead in the isotonic drink category.