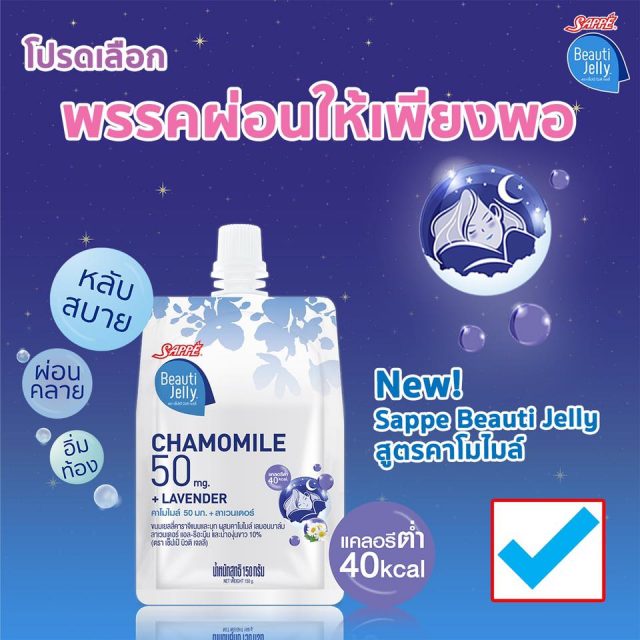 To provide the satiety and a good night sleep, Thailand's top women functional drink maker Sappe has released a new drink called Sappe Beauti Jelly with 50mg of Chamomile + Lavender and L-Theanine.
baThe ease in which food can be ordered well into the middle of the night was a disaster for the two females in the TVC who were having a craving for food. This bad eating habit has resulted in a bad morning for them.
Instead of indulging in high-calorie food, the new Sappe Beauti Jelly offers 40kcal of energy and 50mg of chamomile, commonly regarded as a mild tranquilizer or sleep inducer, to guarantee a good night sleep. Having a good night rest also means better skin complexion.