Sappe and Danone have jointly launched B'lue in Thailand. The new low-sugar, vitamin-enhanced beverage is a Healthier Choice beverage targeting consumers who are looking for an alternative to traditional sugary drinks. B'lue is available in three flavours including calamansi and pear.
The drink is known as B'lue in the Philippines and Hong Kong, while Mizone is sold in China and Indonesia.
Danone said its sales of Mizone/B'lue in the Asia Pacific region stood at THB 35 billion in 2018 without disclosing the actual growth rate.
In fact not all things are rosy for Mizone/B'lue. In China, Danone reported its Mizone volume market share in 2018 had remained "stable" and "broadly flat" for the entire year. Mizone experienced a transitioning period in 2015 as part of a move to position the brand to a normalised pattern of growth. Danone finally declared the end of the transitioning of Mizone at the end of 2017 but 2018 was not a good year for the brand.
Emmanuel Faber, Danone CEO, said during the Q4 2018 conference call that "market shares were sort of holding in a category that continues to transform, to switch. We did not expect to have the breakthrough for the innovation of the future. So essentially, we've been navigating that transition without an ambition to be able to provide the future formula for success of another big success."
In Indonesia, Mizone introduced Mizone Activ isotonic drink in 2016. In 2019, the company revamped the packaging and logo and added white tea extract as an ingredient.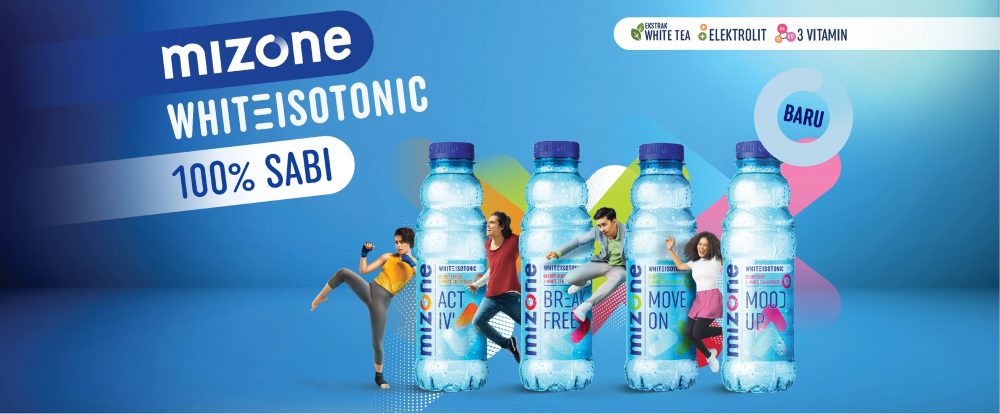 B'lue was first launched in the Philippines in January 2015. The drink, known as a "water plus beverage", was growing but like all the other beverages, it was hard hit by the sugar tax and the sugar price increase.
Irwin C. Lee, Universal Robina Corporation – CEO, President & Director said in the Q2 2018 earnings call on 30 July 2018 that "Danone was hurt more in the sugar price increases. They — so this year, I think our Danone B'lue joint venture is down double digits. So unlike C2, they were hit harder. And they were hit harder by the sugar tax increase primarily because a couple of the new competitors that B'lue has are lower priced."
"And secondly because the amount of sugar tax price increase that Danone B'lue has had to do has kind of distanced itself further away from water. So from before where it was just flavored water price, not too far from Bayswater, we're getting a lot of tractions. As we did the sugar prize tax increase, the consumers are now saying that B'lue is looking a lot more like a Gatorade or a sports drink and farther away from water. So we are in the middle of addressing that." 
Will Sappee-Danone position B'lue as a flavoured water like as with the case of the Philippines or isotonic drink in Indonesia? Most likely we believe it is the former as this is where growth will be the strongest and is relevant to all walks of life.