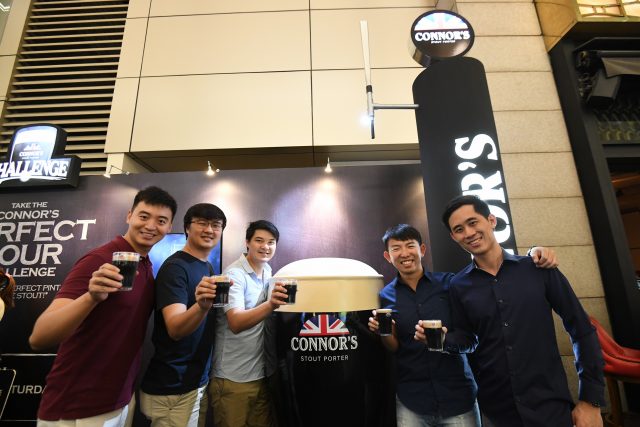 Pour the perfect pint and win FREE Stout OR try other chances to win exclusive T-Shirts and collectibles
Shah Alam, 14 March 2019 – Connor's Stout Porter is back with yet another fun and exciting challenge following two blind-taste challenges last year which took stout lovers by storm!
The Connor's 'Perfect Pour' Challenge invites participants to challenge their friends or strangers to see who can tap the perfect pint and win FREE pints of Connor's Stout Porter in the process! This sure-win challenge first educates stout lovers on how to tap a perfect pint of Connor's, then puts their skills to the test.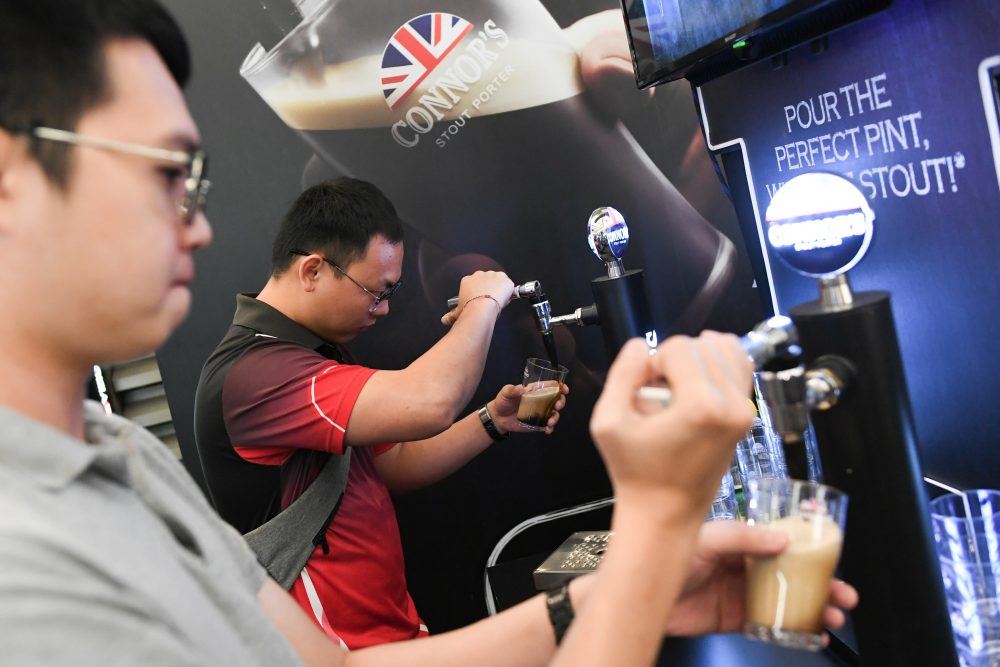 Those who pour the perfect pint will win 2 free pint vouchers, which can be redeemed at any participating Connor's outlets nationwide. As for the ones that miss the mark, 1 free pint voucher will be given out as a consolation.
Visit our Connor's truck and booths travelling nationwide or the special set-up in Pavilion KL @Connection Level 3. It's easy to participate. Just register, learn the right way to tap a perfect stout and start pouring!
So, hurry up and take up the challenge! Go to www.connorschallenge.my or visit www.facebook.com/ConnorsMY for more information!
About Connor's Stout Porter
Introduced to the Carlsberg portfolio back in 2009, Connor's Stout Porter is a recipe recreated by our Master Brewer inspired by the original Stout Porter, in draught, delivering the same perfect balance of bitterness and robustness that made it a popular choice among the British in the 1700's. Locally brewed to preserve its freshness, Connor's Stout Porter delivers a crisp texture, creamy head and gentle roasted undertones – a brew just made right for the everyday drinker