Mamee Shinsegae has made available exclusively at 7-Eleven Malaysia its latest fiery Mamee Daebak Ghost Pepper Dry Black Noodles Chicken Flavour (60g). Available at RM 5.80 for a limited time only. Ghost Pepper (Bhut Jolokia) is one of the hottest peppers in the world with a Scoville Heat Unit (SHU) of 1,041,427. As a comparison, the SHU of bird's eye chili or chili padi is only 50,000 to 100,000.
Mamee Shinsegae, the joint venture between Mamee-Double Decker and Korea's Shinsegae, might have a winner here. Malaysians have posted videos of their experience with what is claimed to be the country's spiciest instant noodle and they like it.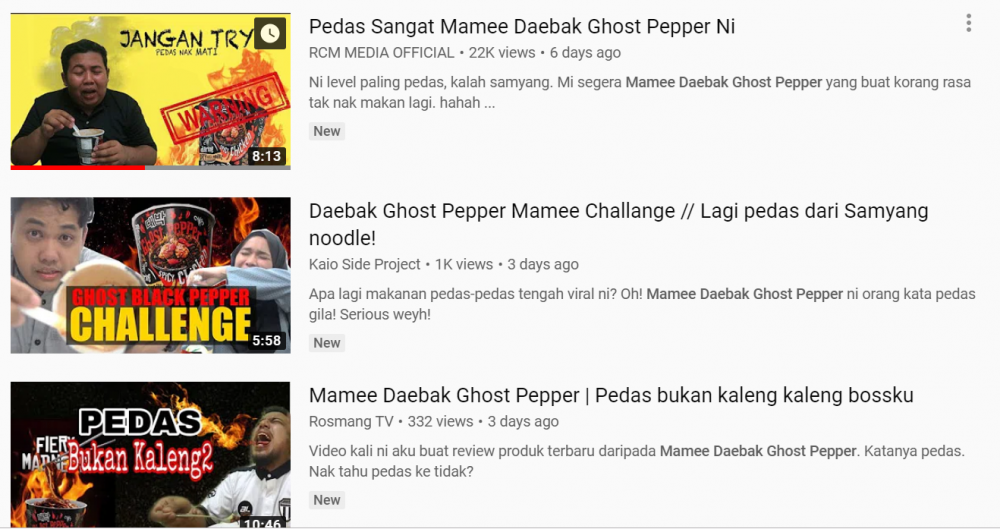 With Mamee Daebak Ghost Pepper getting all the spotlight, it is now over to Nestle's Maggi to find another uniquely spicy taste to get Malaysian excited. Could Sichuan Mala be a possibility?