Here is an update on new beverage launches in Singapore in the past few months. The information is gathered from the store checks carried out in January 2017 as well as supplementary information from NTUC FairPrice weekly ads.
Juscool with Healthier Choice Symbol
Yeo Hiap Seng introduced Juscool towards the end of 2016. The carbonated juice drink is made with real fruit juice and comprises six juicy flavours  – Apple, Peach, Grape, Passionfruit, Yuzu and Orange. It features the Healthier Choice Symbol (HSC) for having 25% less sugar than regular carbonated drinks.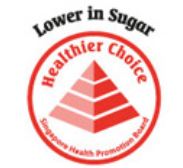 The ingredients for Juscool Sparkling Peach are carbonated water, fructose, cane sugar, peach juice, sorbitol, flavour, citric acid, trisodium citrate, sodium benzoate, salt and colour. It contains permitted perservative, colouring and flavouring substances and contains sweetener and acidity regulators as permitted food conditioners. The total sugar per 100ml serving is 6.8g.
Juscool does not have a strong aftertaste, which makes it a good choice for those who want to have a low-sugar sparkling drink option.
Juscool is available in 325ml can, 500ml PET and 1.5L PET.
Celsius fat burning drink

Celsius fat-burning energy drink was launched in November 2016 in a partnership with Yeo Hiap Seng Singapore. The 335ml cans are available in Sparkling Grape Rush and non-carbonated Peach Mango Green Tea. The drink is aimed largely at gyms and fitness enthusiasts.
Tranquni relaxation drink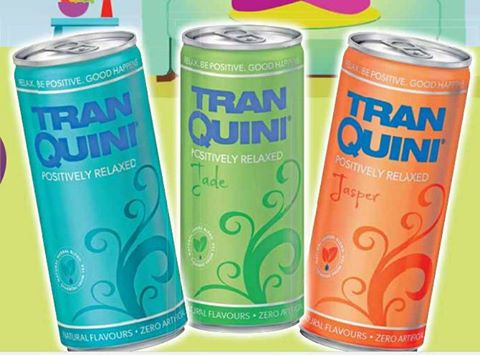 Tranquini relaxation drink appeared on NTUC FairPrice catalogue in October 2016. The price of Tranquni at Raffles Cty Marketplace is SGD 2.60 per can. The beverage is placed among isotonic and energy drinks.
Pocari Sweat 900ml

Pocari Sweat is now available in 900ml at selected 7-Eleven outlets.
Sportade with lower sugar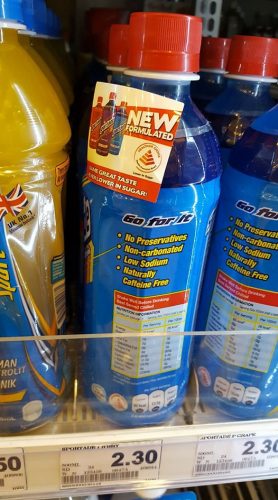 The Sportade isotonic drink now comes with new formula with the same great taste but 25% lower in sugar compared to regular sports drink. The total sugar per 100ml is 5.4g.
Pokka Kiyo Kyoho Grape Juice Drink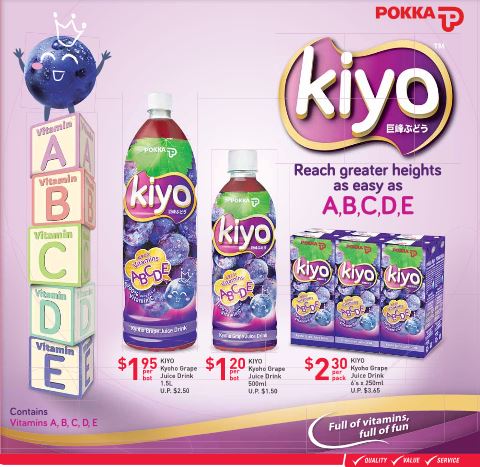 The first impression of Pokka Kiyo Kyoho Grape Juice Drink is doesn't it look like Ribena? I did not taste the new drink and therefore couldn't give you the confirmation. Kiyo contains vitamins A, B, C, D and E and comes in multiple packaging formats – pouch, Tetra Pak and PET. Kiyo is free from preservation and artificial colouring. The total sugar per 100ml is 10.7g.
Kyoho is a trending flavour in RTD tea in Thailand and was instrumental in the growth of the fruit green tea segment. The Oishi Kyoho grape flavoured green tea was launched in January 2016 and Ichitan Chew Chew Kyoho Grape Flavoured Green Tea with Nata De Coco was introduced in July 2016.
Pokka Lifeplus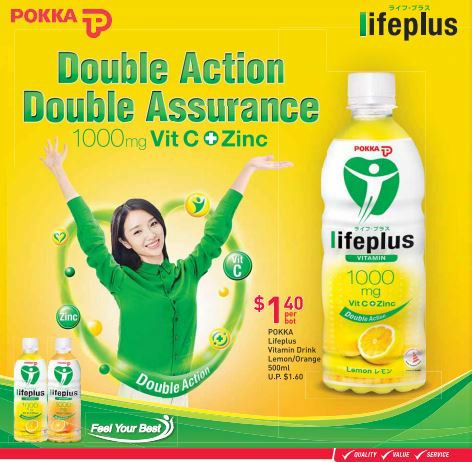 Pokka Lifeplus is a drink containing double action of vitamin C (1,000mg) and zinc. Zinc helps in the production of enzymes and plays an important role in the immune system. Pokka Lifeplus comes with orange and lemon flavours. This beverage is an upgrade from the current Pokka Lemon 1000.
Bootleg Alcoholic Root Beer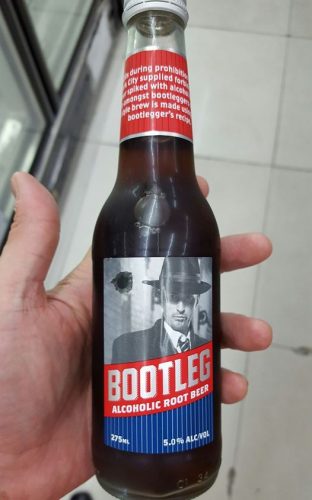 Bootleg Alcoholic Root Beer (275ml) with 5% alcohol is available at 7-Eleven. It is made in Australia by South State Food and Beverage Pty Ltd. and distributed by Cold Storage Singapore (1983) Pte Ltd.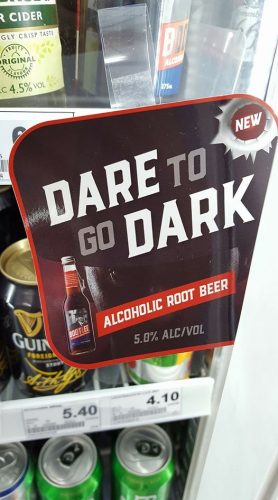 Strongbow cider in can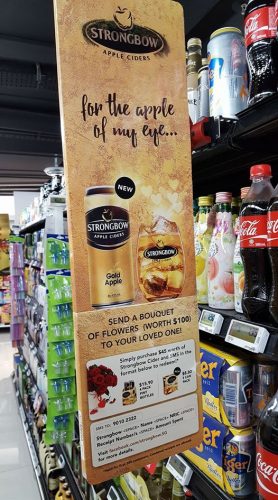 The Strongbow cider has always come in glass bottle. Now, there is a new can version.
What Mini Me thinks
What we are seeing is beverages are embracing the Healthier Choice Symbol (HCS) by releasing lower sugar option. Functional drinks like fat-burning and relaxation are also tapping into changing lifestyle needs. Pokka Lifesplus and Pokka Kiyo are examples of beverages that focus on the nutritional aspect aiming at the different demographics.