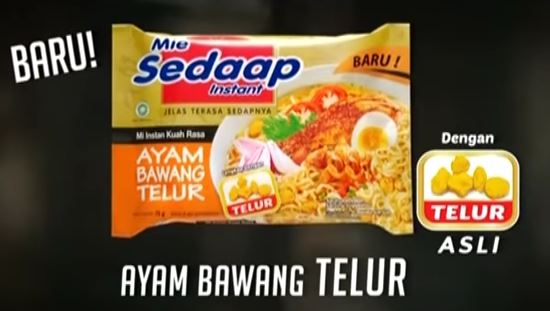 Indonesia's Wings Food has just introduced a new instant noodle. The new Mie Sedaap Ayam Bawang Telur (Chicken Onion Egg) comes with real pieces of egg yolk, double chicken stock and double onion.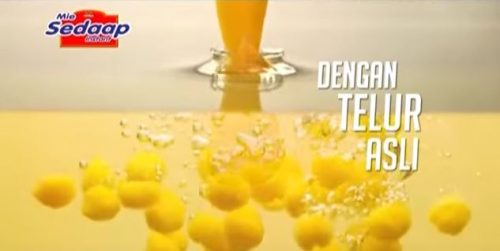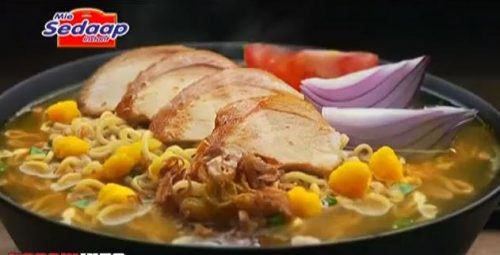 The addition of egg yolk and other real ingredients is seen as part of a move to improve the taste and texture and bring something unique to consumers. This follows the positive response to Mayora Indah's Bakmi Mewah and Indofood's Indomie Real Meat, both featuring real chicken pieces. We will be seeing more innovations featuring real ingredients in the instant noodle category going forward.
Masculine biker
The TVC of Mie Sedaap Ayam Bawang Telur features Chicco Jerikho as a biker. He is seen holding a hen and then an egg claiming the authentic Mie Sedaap Ayam Bawang Telur should have egg.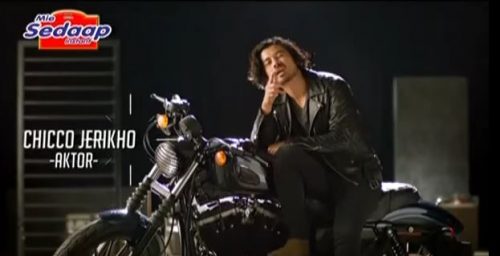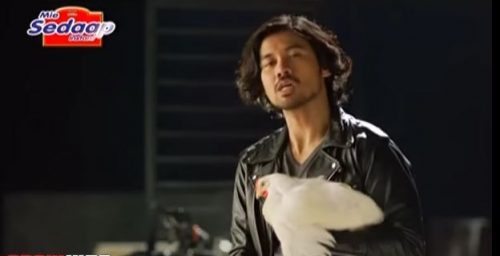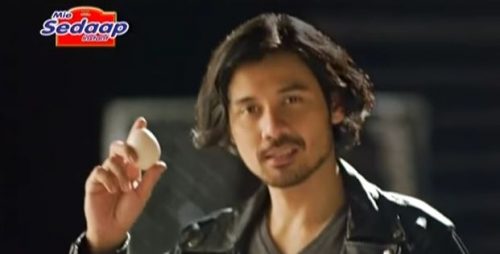 The use of biker in the instant noodle TV commercial fits well with the image of Chicco as a biker in the previous commercials he has done for Honda and Antangin. Nevertheless, the choice of masculine character for instant noodle commercial appears interesting as such character is often seen in men's toiletries and coffee advertisement.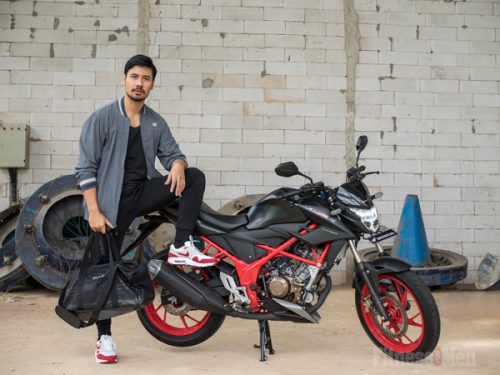 Perhaps Mie Sedaap is drawing upon popular characters like Chicco and Syahrini (Mie Sedaap White Curry commercial) to make a strong statement – Chicco holding a hen and Syahrini as a female military commander – to ensure consumers remember the advertisement.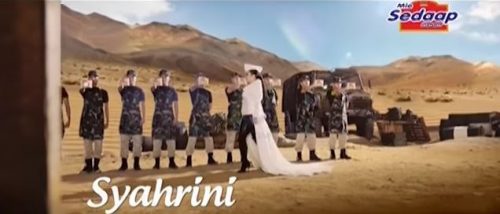 Actress Syahrini inspecting a row of 'soldiers' in the Mie Sedaap White Curry noodle TV commercial (image above)
Here are the complete TVCs: