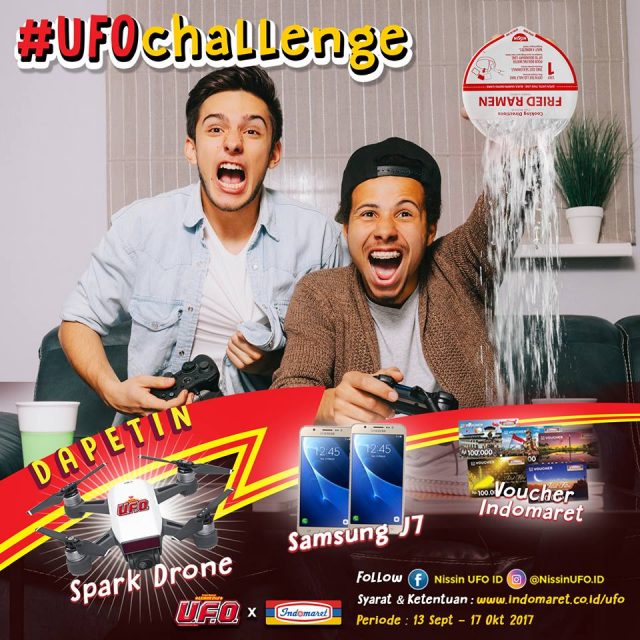 The Nissin U.F.O. with Turbo Drain System might not be something new to readers from Indonesia but for those outside, it is a novel concept to drain out the water from the bowl to create the perfect dry noodle.
U.F.O kini hadir di seluruh outlet @indomaret !! Ada KEJUTAN dari U.F.O buat kalian lohh. Check it out! #UFOchallenge #mysteriouslygood

Posted by Nissin UFO ID on 14hb September 2017
U.F.O is now available throughout Indomaret. To celebrate U.F.O. availability through the country's leading minimarket, the Japanese instant noodle maker organised a U.F.O. Challenge in September/October 2017. The winner who has the most creative video of draining the water out of the U.F.O instant noodle bowl using the Turbo Drain System will win a drone.
The commercial for the U.F.O. instant noodle range taps the appeal of Japanese superhero television shows in Indonesia like Kamen Rider and Ultraman of the olden days.
Only those who are into Japanese manga will appreciate the nuances of the advertisement featuring action figures in robotic suit shooting instant noodles at evil characters.