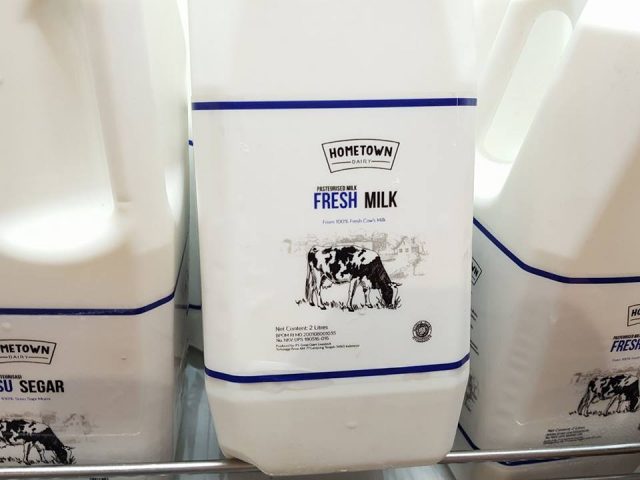 PT Great Giant Livestock, a unit of Gunung Sewu Group, has made available Hometown pasteurised fresh milk in Indonesia since 2016. The milk is produced from Australian Holstein cows from the company's Lampung farm on the southern tip of the island of Sumatra. Great Giant Livestock is better known for its cattle.
The Hometown fresh milk is available in 1, 2 or 3 litre pack that can be ordered online, while the 1-litre and the 2-litre pack is sold in selected premium grocery stores like Aeon supermarket.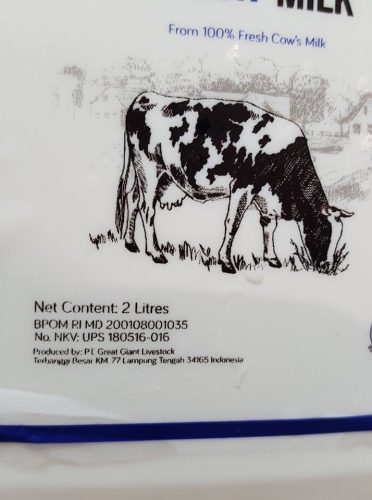 The key benefits of Hometown are "It's 100% pasteurized fresh milk, no added preservatives, sugar and other additives, low cholesterol, full cream whereas cream separation is normal. Just like milk in the old days!"
The Hometown pasteurised fresh milk is interesting because it shows a growing move towards self sufficiency in milk supply and a rising demand for pasteurised fresh milk. There is also a strong potential for Great Giant Livestock to develop the dairy business further.
The most recent example is the official opening of a dairy farm in Garut in West Java in September 2017. The farm is operated by Raffles Pacific Harvest. ABC Kogen Dairy will start selling milk and processed dairy products within the year.