Mengiu now has printed the names of its local distributors on the packaging of its Just Pure Sipping Yoghurt for the Southeast Asia export market. This come as the Chinese dairy giant broadens its push into the Southeast Asia region. Here is the list of Mengniu's official distributors of Just Pure in the region.
Mandalay, Myanmar – De Sheng International Export and Import Co Ltd.
Yangon, Myanmar – Chein Win DaNa Distribution Ltd.
Malaysia – Morins Sdn Bhd
Singapore – Boonliver International Pte Ltd.
Philippines – Federated Distributors Inc.
Previously, Mengniu Just Pure sold in Malaysia came in the original packaging from China. That was before the Chinese dairy giant appointed its local distributor.
The new standardised pack is in English and has the crucial halal certification from Indonesia's MUI, which means it can be sold in Indonesia.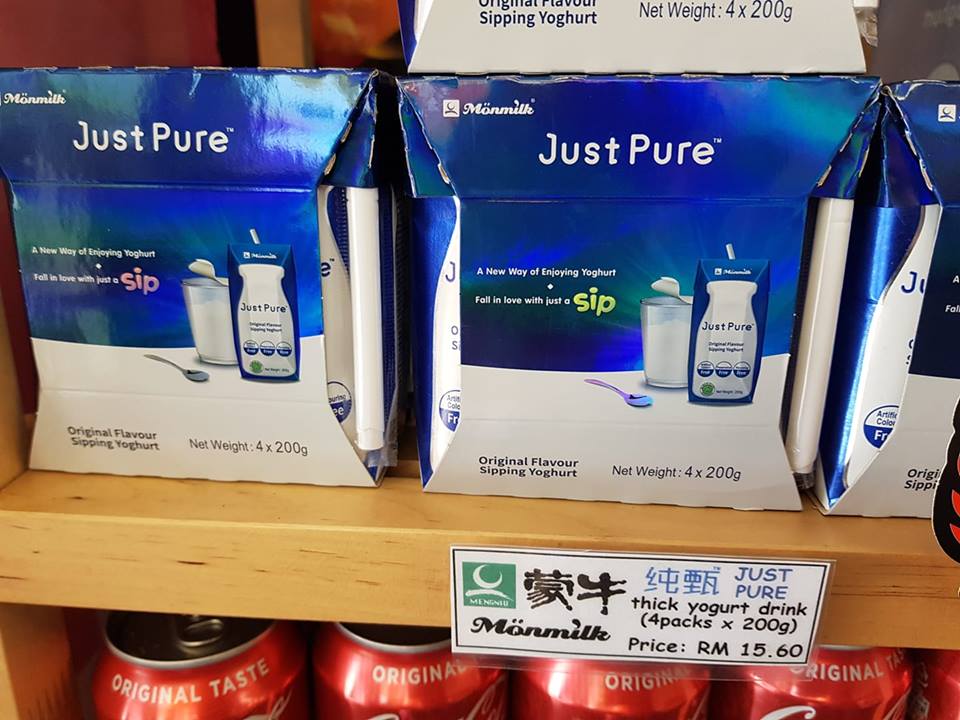 The brand's message is "Just Pure: fall in love with just a sip. A new way of enjoying yogurt." We believe the company can do more to communicate the thick yogurt attribute.