McDonald's Malaysia has done it again with a reported double-digit growth in revenue in 2018, said its managing director and local operating partner Azmir Jaafar. the fast food giant is looking at a strong double-digit growth of 19% in 2018 with a projected growth of 15% for 2019, which will still be a stellar performance considering McDonald's is not a new player in town.
2019: 15% (forecast)
2018: 19%
2017: 23%
2016: 16%
2015: 12%
"The drive-thru business has become a critical component of McDonald's business strategy to elevate its market leadership," said Azmir.
In fact, drive-thru stores account for 60% of the existing 278 outlets in Malaysia. The company plans to open another 20 new drive-thru outlets in 2019 to add to the existing 167 drive-thrus.
On 27 April 2019 (Saturday), McDonald's Malaysia set a new record in the Malaysian Book of Records for the "Largest Participation for a Drive-Thru Challenge in 24 Hours" with a total of 164,235 cars participated.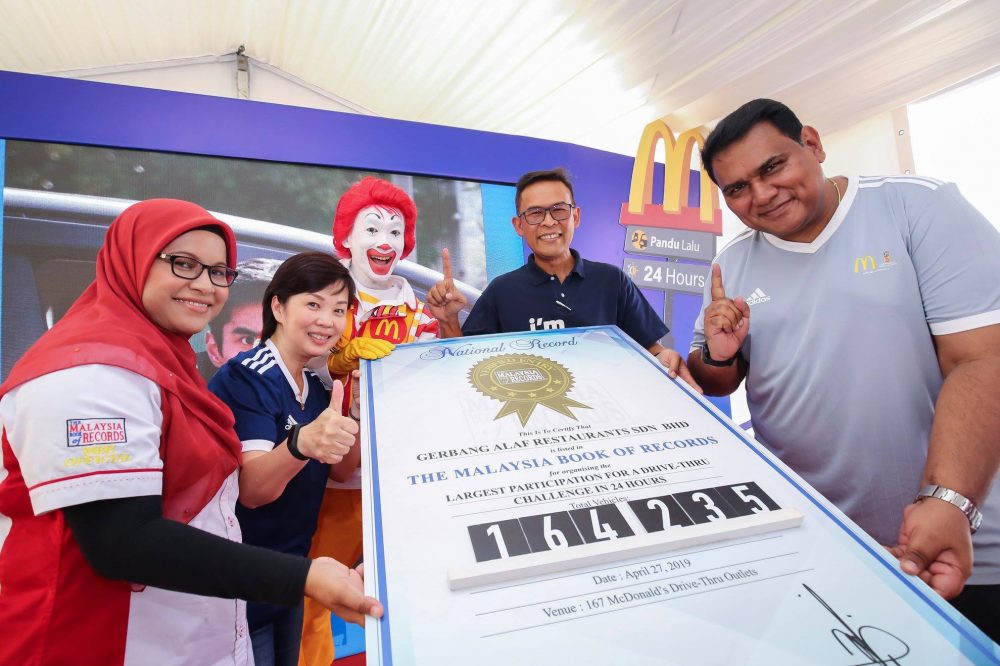 Mobile app is another growth driver for McDonald's Malaysia. The app, launched in early 2018, was updated around August 2018 offering
personalized promotions based on user history and demographics. In addition to that, the McDelivery app was made available 24/7.
Domino's Pizza charging ahead
Domino's Pizza Malaysia is in the same league as McDonald's Malaysia with a reported double-digit growth in revenues for several years.
Domino's Pizza Malaysia operations senior GM Shamsul Amree Ab Rahman said in July 2018 that "our revenue every year has been experiencing a double-digit growth. In the last three years, we have opened 90 stores, and at least 40% of our growth come from the new outlets."