Frisian Flag Indonesia has added ketan hitam or black glutinous rice into its Purefarm flavoured UHT range. This is the third plant-based and cow's milk blend by Frisian Flag following the launch of coconut and mung bean (kacang hijau).
The new Purefarm Flavour Milk Ketan Hitam contains 0.8% black glutinous rice. The protein content is 5mg/225ml. It has eight vitamins (vitamin A, D3, B1, B2, B3, B5, B6 and B12) and three minerals (calcium, phosphorus and iodine) that are good for the body.
Frisian Flag has also introduced chocolate drinks in PET format (270ml) comprising two variants – chocolate hazenut and chocolate. The new flavoured milk comes with an indulging taste to attract more a matured audience to drink milk. Frisian Flag is using the same strategy in Thailand with its flavoured milk.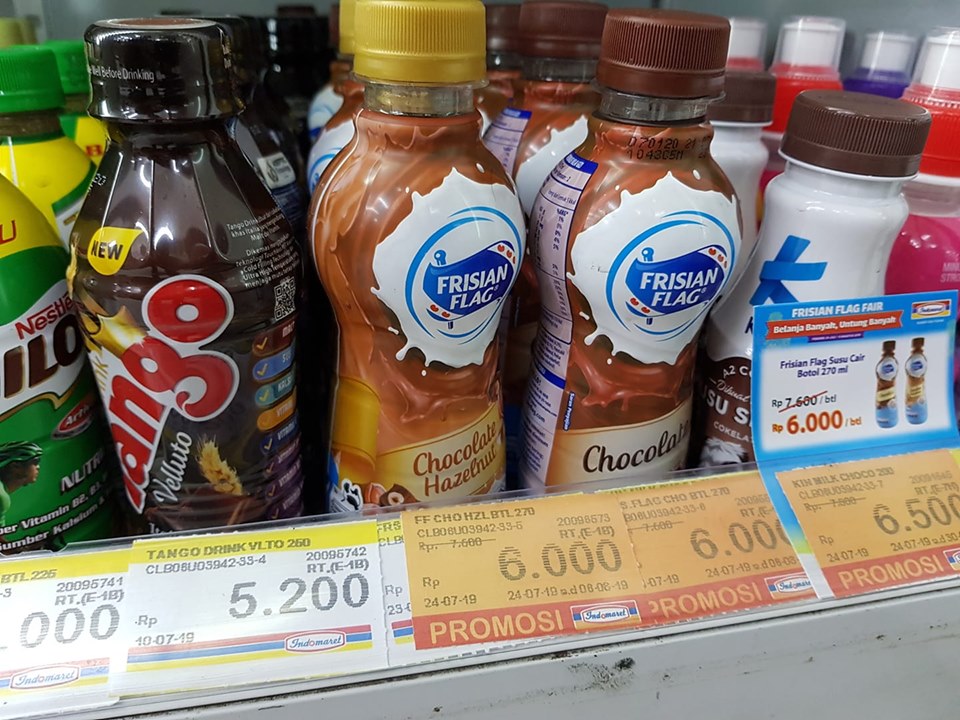 The promotional price for the flavoured chocolate flavoured milk in PET at Indomaret is IDR 6,000 (normal price IDR 7,600). The selling price of Purefarm Flavour Milk Ketan Hitam at Carrefour is IDR 5,100.