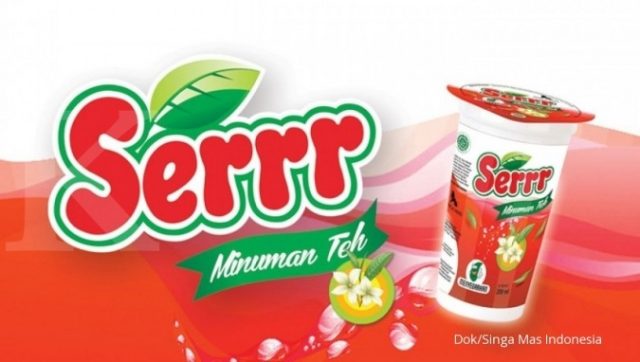 The traditional trade channel is still the focus of FMCG companies in Indonesia that are aiming products at the mass market. The latest news on Wings and Singa Mas Indonesia's new products have shed light on how much emphasis they have put into the traditional trade channel and into the modern trade channel when they sell products for the mass market.
The 70-30 ratio
The ratio used by Wings for the distribution of its new Isoplus isotonic drink and Singa Mas for its RTD tea drink is 70% devoted to the traditional trade channel (pasar tradisional) and 30% for the modern trade channel (pasar modern or ritel modern).
This ties in with the current domination of the traditional trade in the Indonesian retail market. According to the latest Kantar finding, the traditional market still has around 80% share, followed by minimarket and hypermarket/supermarket with a combined share of 21%.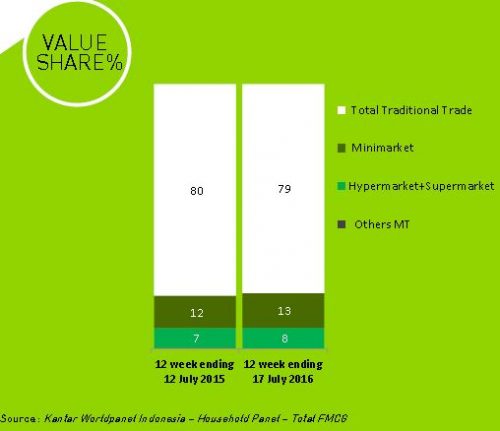 Image above from Kantar FMCG Monitor Q2 and July 2016
Affordable price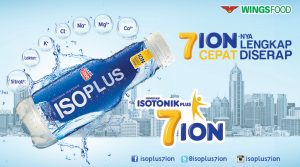 The new Wings Isoplus is aimed at the 25-to-35-year old segment with the 350ml drink in PET packaging selling at an affordable price of IDR 3,000 (USD 0.23).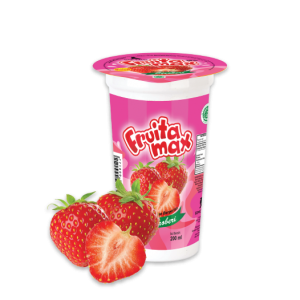 For Singa Mas, a unit of Charoen Pokphand Indonesia, the new Teh Serrr dan Fruitamax comes in the plastic cup format. Teh Serrr is in 200ml cup,  Fruitamax Pop (orange and strawberry flavours) in 200ml cup and Fruitamax Jelly in 150ml cup. Both Teh Serrr and Fruitamax are aimed at children, said Santo Kadarusman, Public Relations & Marketing Event Manager PT Singa Mas. Products in plastic cup typically comes with an entry-level price usually at IDR 1,000, making it accessible to children and lower-income consumers.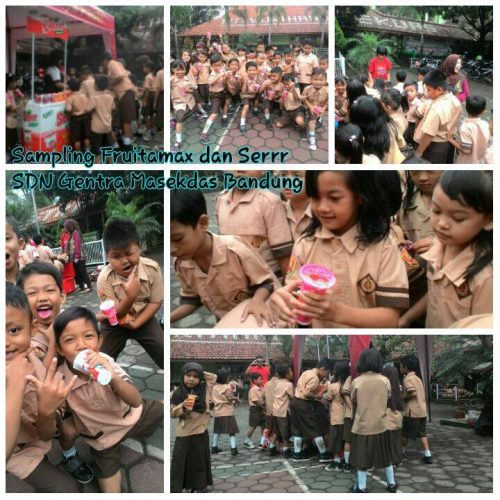 Image above shows children sampling Teh Serrr and Fruitamax. Image from Singa Mas Indonesia Facebook page
Marketing important factor in the success of plastic cup packaging
The entry-level plastic cup packaging does serve its purpose of reaching out to the mass market. However, this has to be backed by marketing that resonates with its core consumers. Power F, an energy drink from Wings in plastic cup, is a good example. This product is experiencing 150-200% growth in sales each year since it was introduced in 2013, thanks to the focus on dangdut. Dangdut is a genre of Indonesian folk and traditional popular music featuring scantily clad female singers with a predominately male audience. The blue-collar working class who keen on dangdut is also the key target for Power F.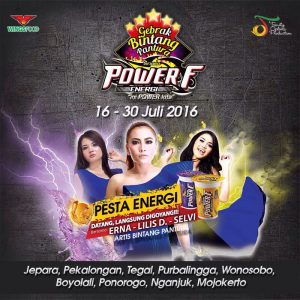 The traditional trade channel still attracts the largest grocery spend in Indonesia. Companies can maximise the traditional trade channel with products with prices and packaging sizes that suit the buying power of traditional trade consumers. However, success also boils down to marketing that is in sync with the target audience.