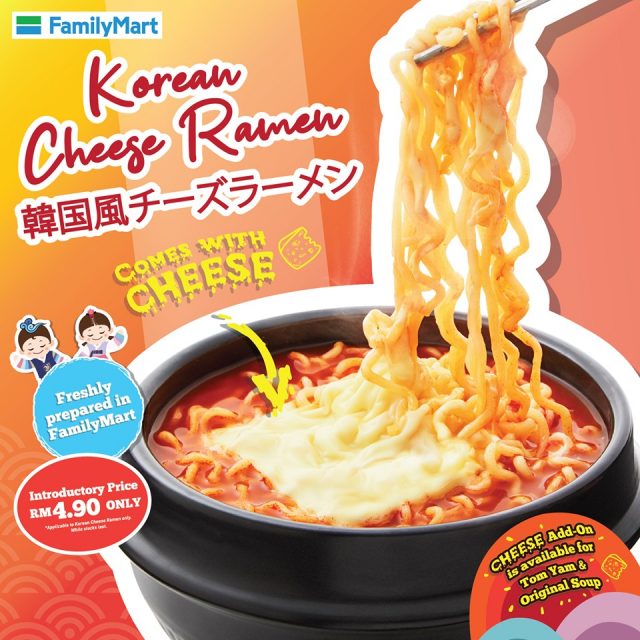 FamilyMart Malaysia has added Korean Cheese Ramen Noodle served with the new Spicy Korean Soup and topped with a slice of melting cheese for the complete Korean flavour indulgence.
The promotion price of RM4.90 is valid until 20 Aug 2019 (Normal price is RM6.90 per bowl.)
The convenience store chain has also made available Shake-Shake Korean Chicken with the unique spicy Korean sauce and the Spicy Korean Soup.