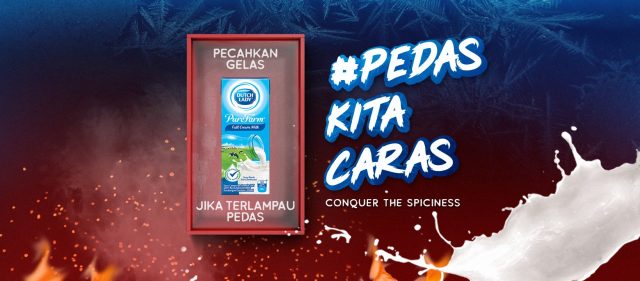 Malaysians lately have been challenging themselves to all sorts of spicy foods from ghost pepper instant noodle to McDonald's latest 3X Extra Spicy Ayam Goreng. But what happens when the spicy taste goes out of hand? Don't worry, Dutch Lady has the perfect solution to conquer the spiciness with none other than milk.
What FrieslandCampina, the maker of Dutch Lady, has done with this campaign is that it has helped Dutch Lady to piggyback on the spicy food trend in Malaysia. Such a move has opened the way for Dutch Lady to form a partnership with instant noodle companies such as Mamee Double-Decker, which is in the process of elevating the spicy credential of its revamped SLRP range.
Perhaps Dutch Lady can even consider bundling its milk with extreme spicy food in the future?