Taokaenoi is back with another collaboration, this time with the iconic Pringles chips. In Asia, Pringles has previously worked with the Japanese instant noodle maker Acecook in 2018 to bring to the market Pringles-flavoured ramen and ramen-flavoured Pringles.
Pringles and Taokaenoi are taking the same approach for their first co-branding partnership in Thailand. For potato chips, Pringles has rolled out the Hot & Spicy Seaweed and Classic Seaweed flavours, while Taokaenoi has the Sour Cream & Onion seaweed snack.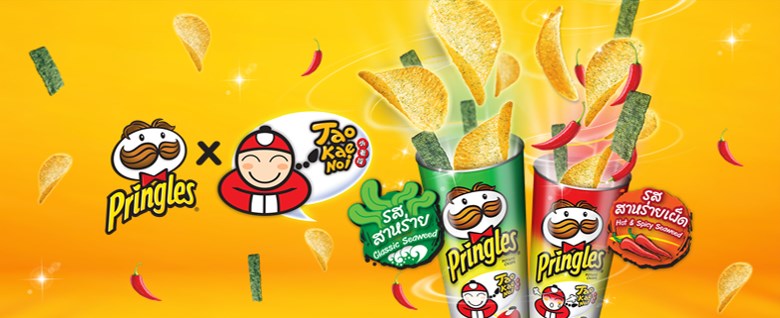 Co-branding is an effective approach to recruit new consumers to your brand. It is also a way to demonstrate how well your brand is in tune with consumer preference for something unique and interesting. Therefore, the choice of partner is important as the idea is to partner with a strong and well-recognised brand to make the co-branded products available in both the domestic and international markets.